Abel James On Ancestral Eating, Intermittent Fasting, Spiritual Work, Upgrading the Brain with Music and Much More!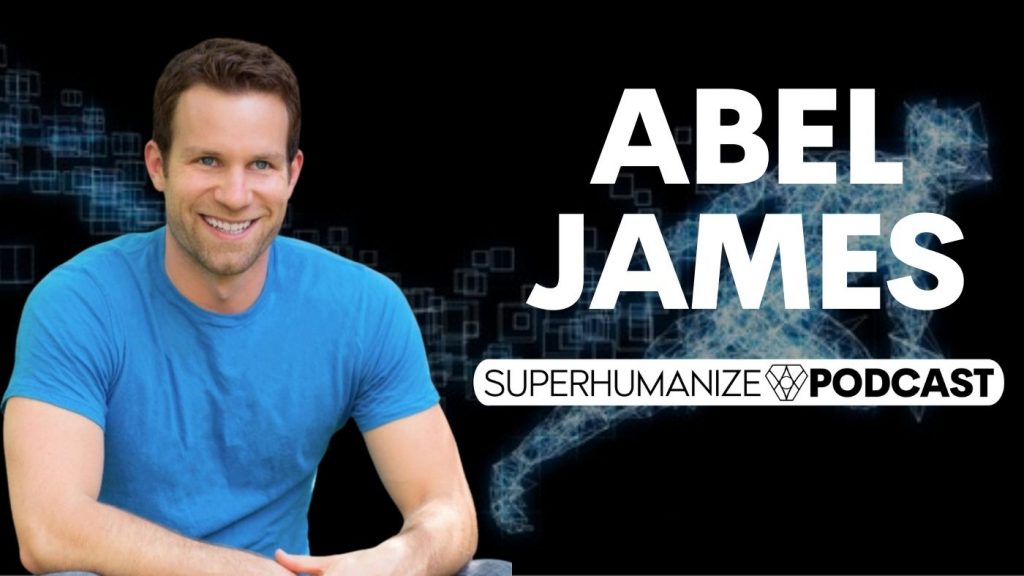 Recreating ourselves and following our true calling, bringing meaning to the world and having success and fun along the way is something many of us are looking to do. Especially during these times of uncertainty we're collectively going through a present. How do we find out what we truly want and what the world needs, or maybe is missing? How do we go about becoming successful creators, elevating ourselves and those around us by our mission?
My guest today knows a lot about that. He has been rightfully called a modern day Renaissance man. Abel James is a New York Times best-selling author, known amongst others for his book, The Wild Food Diet. He's also a top 10 app developer, award-winning talk show host and serial entrepreneur. And he has been named as one of the 100 most influential people in health and fitness. He's the host of the award-winning Fat Burning Man show rated an Apple number one health podcast in eight countries with over 50 million downloads.
And as a coach to the coaches, Abel has worked with thousands of people across the world to optimize performance, mindset, health and longevity. Abel is also a musician and has toured North America and Europe. And on top of that he's also a poet. His new book of irreverent poetry, Designer Babies Still Get Scabies, is a number one international bestseller in humor.
In my conversation with Abel James you will hear…
02:54 Abel's backstory and growing up in a wacky health world
06:46 Crawling out of rock bottom
09:33 The ancestral way of eating and fueling your body
12:29 Strategic feeding patterns
15:20 Intermittent fasting windows
18:54 What Abel's spiritual work looks like
24:30 The inspiration behind Abel's book "Designer Babies Still get Scabies"
27:50 The dark side of social media: shadow banning and paying to reach your own audience
33:00 Online censorship, the value of data and making grocery money from blockchain
38:45 Why brain implants won't save us, according to Abel and why he says not to wait for tech to save you
42:00 Combining creativity with making money
46:40 Abel's tools to develop creative craft
49:31 Using music to upgrade your brain
54:15 Abel's practices
Resources mentioned:
Designer Babies Still Get Scabies Abel's latest book