Destiny and Fate Contrasted, Embracing Community to Survive Chaos, Terminal Seriousness and More with Genius Studio CEO Adam Hall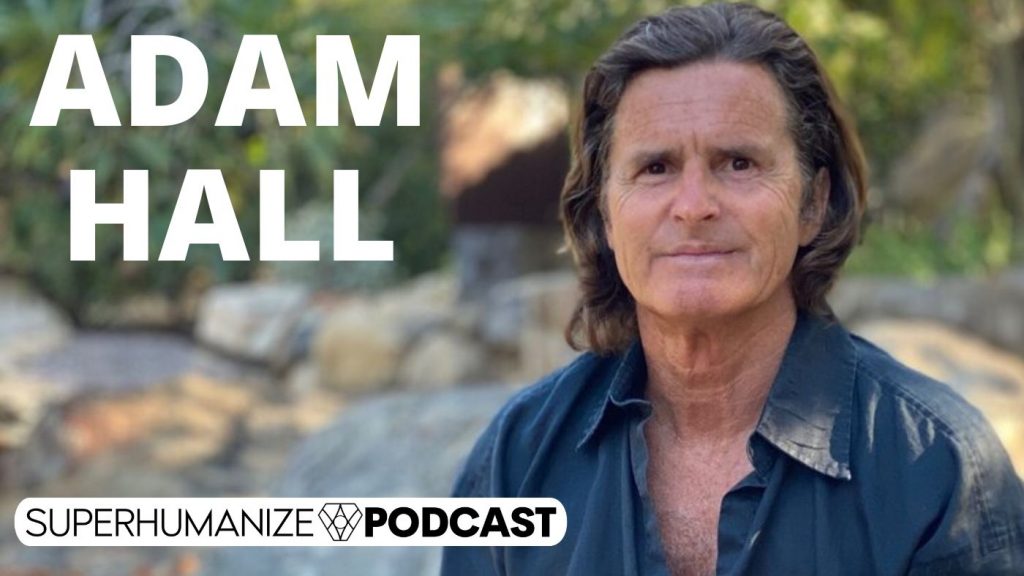 We are living in times of uncertainty and great challenges. The economic systems as we know them are shaken to the core and the ecology of the entire planet is threatened due to our doing.
There is the saying that a tiger can not change its stripes, meaning we can not change our essential nature. I do believe in the power and the possibility of profound change that lies within each one of us. Currently we are witnessing a dramatic shift within human consciousness in the midst of these tumultuous times. And evolve we must, if we are to remain as a viable species on a healthy planet.
The story of today's guest is one of profound change. On the outside Adam Hall had achieved the American Dream. He was a financial power broker on the pinnacle of material achievement. He had founded three successful real estate development companies, before personal devastation forced him to reassess his life. Adam met his misery by undertaking a life-changing metamorphosis that altered his mindset from Earth Conqueror to Earth Keeper, becoming an author, speaker, futurist, impact investor and conservationist. As the CEO of Renaissance Capital, Adam raised $1.5 billion in capital investment helping conserve natural landscapes in-perpetuity.
He spent two decades as an impact investor dedicated to the quadruple bottom line: People, Planet, Profits with Purpose — and founded the The EarthKeeper Alliance.Adam has dedicated himself to fostering conscious evolution. Through his books — Divine Genius: The Unlearning Curve, The Little Book of Genius: Abundance and the first book in his autobiographical trilogy The Earthkeeper: Undeveloping the Future Adam continues share ways to elevate consciousness and create optimal inner wellness.
He is the founder and CEO of the Genius Studio, creator of the Genius Process and works with accomplished leaders who are seeking more contentment, alignment and personal meaning in their lives.
Committed to helping others get in touch with their innate power for personal, professional, and planetary transformation, Adam's mission in life is to help change a billion minds about how we do business and our relationship with ourselves, each other and the planet.
In this episode with Adam Hall, you'll discover:
-Changing ideals regarding the archetypal warrior…04:15
-From Earth Conqueror to Earth Keeper…07:45
-Realizing the conventional definition of "success" isn't everything success entails…14:08
-How we're perceived by ourself and others when we truly seek Wisdom to guide our lives…18:50
-Why the "unlearning" curve is just as important as the "learning" curve…25:52
-Forgiveness is a process, not an event…32:35
-Terminal seriousness v. terminal joy…36:08
-Reframing thought processes regarding ethical business dealings during tumultuous times…41:05
-Connecting with community to find inner peace in times of crisis and chaos…52:05
-Predictions for humanity in the next 10-20 years…1:00:25
-The difference between "destiny" and "fate"…1:07:38
-How to get out of this lifetime alive…1:10:54
-Adam's most profound personal practice…1:14:45
And much more…
Resources mentioned:
BOOKS
Divine Genius, The Unlearning Curve
The Earth Keeper: Undeveloping the Future
The Little Book of Genius: Abundance
Guest's social handles: