Ariel Garten On Brain Sensing Technologies, The Power Of Our Mind, Alleviating Anxiety And Why It's Important To Know Ourselves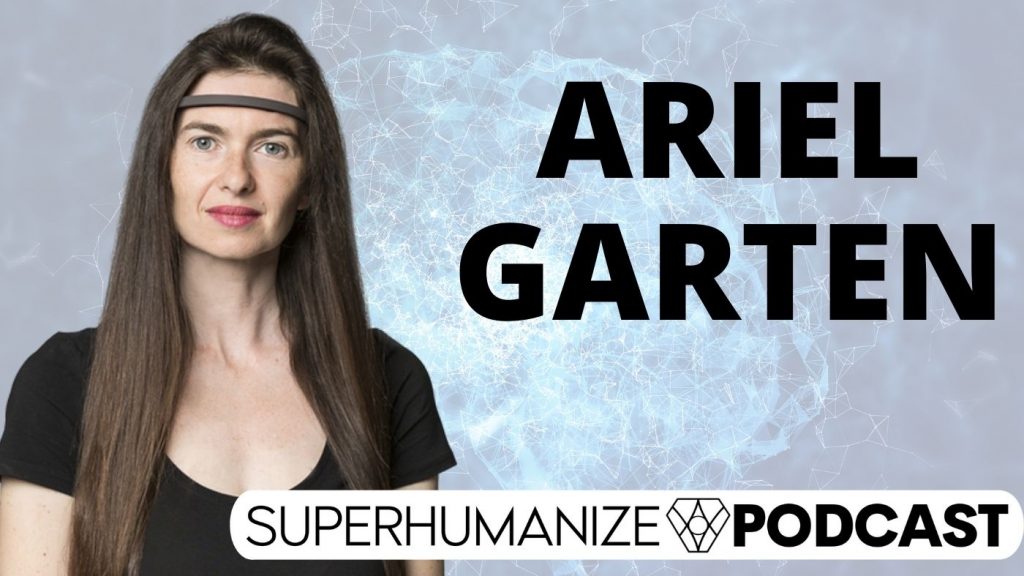 The ancient Greek aphorism "Know thyself" is intimately connected to self-awareness and being in charge of our own thoughts and personality. I have always found the travel inward, into our inner world, at least as important as the outward travel of physically exploring the world. There is power in knowing our own mind. And my guest today is a visionary and innovator with regard to the power and potential of the mind.
Ariel Garten is a neuroscientist and entrepreneur whose driving purpose is to empower and help others overcome mental obstacles in order to live healthy, happy lives and reach their maximum potential.
Ariel is a co-founder of InteraXon, the makers of Muse: the brain sensing headband. Muse is the award-winning wearable technology that assists and trains meditation and mindfulness.
Before founding InteraXon, Ariel was not only trained as a neuroscientist and psychotherapist, but also started her own international clothing line while she worked in labs researching Parkinson's disease and hippocampal neurogenesis. It was her unique ability to blend science with art that was integral to the design of Muse and to Interaxon's unique approach to brain sensing technology.
Her team's technology has been featured in over 1000 media pieces and also was the feature showcase at not only the 2018 G7 Summit, but also at the Vancouver 2010 Olympics where they set up an installation that allowed over 7,000 people to control the lights on the CN tower, Canadian parliament buildings, and Niagara Falls with their brains from across the country.
In this episode with Ariel Garten, you'll discover:
-The meta-crisis of technology and how to alleviate it…03:05
-How technology helps us tune into ourselves…06:00
-The Muse headband: how it works and what it does…08:15
-Ariel's fascination with the inner workings of the mind…10:30
-Really knowing yourself is hard; here is why it's worth it…11:55
-How Muse helps with anxiety…16:55
-Current hot topics in the neuroscience field…20:30
-Ariel's background intersecting science, art, and business…24:00
-A survey of female-led business: then vs. now…27:20
-Advice for up and coming ladypreneurs…30:30
-The future of brain technologies: how they can help us heal…33:55
-Look at others with love…36:30
Resources mentioned:
Guest's social handles: