Azrya and Benjamin Bequer On Being In Integrity With Your Deepest Self, Sacred Love, Aligning With Your Highest Purpose And Savoring The Full Spectrum Of Life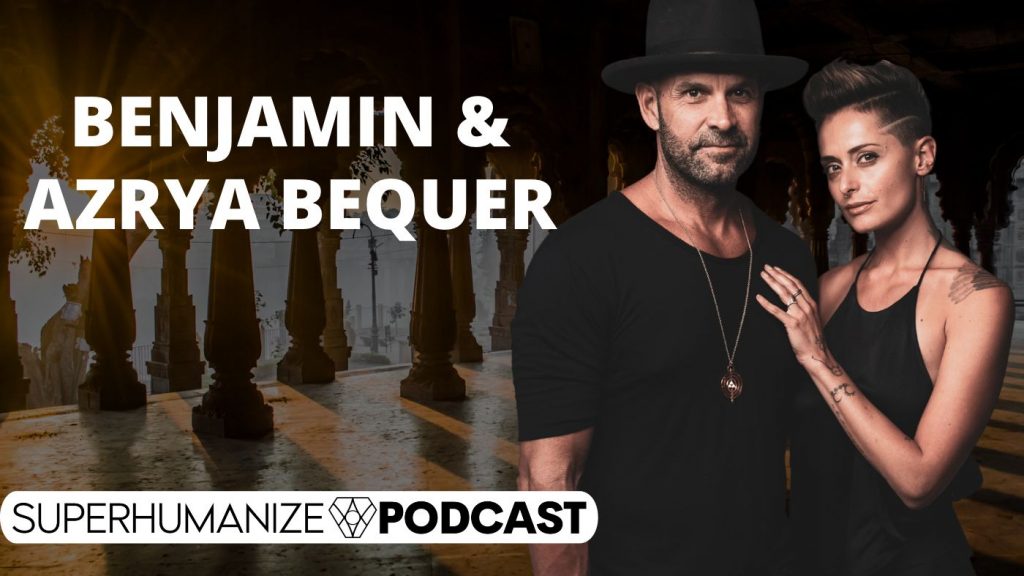 How would it feel if you could keep your heart fully open and if you immersed yourself into love without compromise, finding a union, a relationship, beyond your wildest dreams and desires? Who would you be if you lived life based on love and not fear in alignment with your higher purpose? What, if you could devote yourself to becoming who you are designed to truly be and savor the full spectrum of life? And what if someone were to show you, how you can become this fullest version of yourself? I am excited to have this someone, or rather, these someones, here with me today.
Benjamin and Azrya Bequer co-wrote a book about their journey into becoming soulmates and creating a business together. Their book, BEQOMING: Everything You Didn't Know You Wanted, is the raw, vulnerable and powerful story of creating a love and life in integrity with your deepest self and standing up to anything that may be holding you down.
Benjamin and Azrya are also the founders of the online platform BEQOMING, dedicated to providing the future stewards of society with the emotional intelligence tools to elevate humanity and co-create a more beautiful world.
In this episode with Benjamin and Azrya Bequer, you'll discover:
-The death we all must face before we confront physical death…03:10
-How Benjamin and Azrya began their relationship in a "divine union"…06:40
-The big Q we all have, and Benjamin and Azrya's definition of the word "becoming"…11:05
-Coming into alignment with our divine purpose in life…16:50
-Are plant medicines a necessity, or an aid, for experiencing true healing…23:40
-Cultivating the inner awareness to have a "hell yes!" type relationship with your partner…29:12
-We miss so much on the journey of love when we're overly focused on the destination…37:50
-Don't be afraid of the fear and discomfort you feel in your relationships…44:40
-Benjamin and Azrya's best personal practices…50:10
Resources mentioned:
BEQOMING website
Beqoming: Everything You Didn't Know You Wanted book by Benjamin and Azrya
Instagram