Doug Evans: Sprouts Are Nature's Ultimate Superfood! How To Enhance Your Health, Longevity And Vitality And Start Sprouting!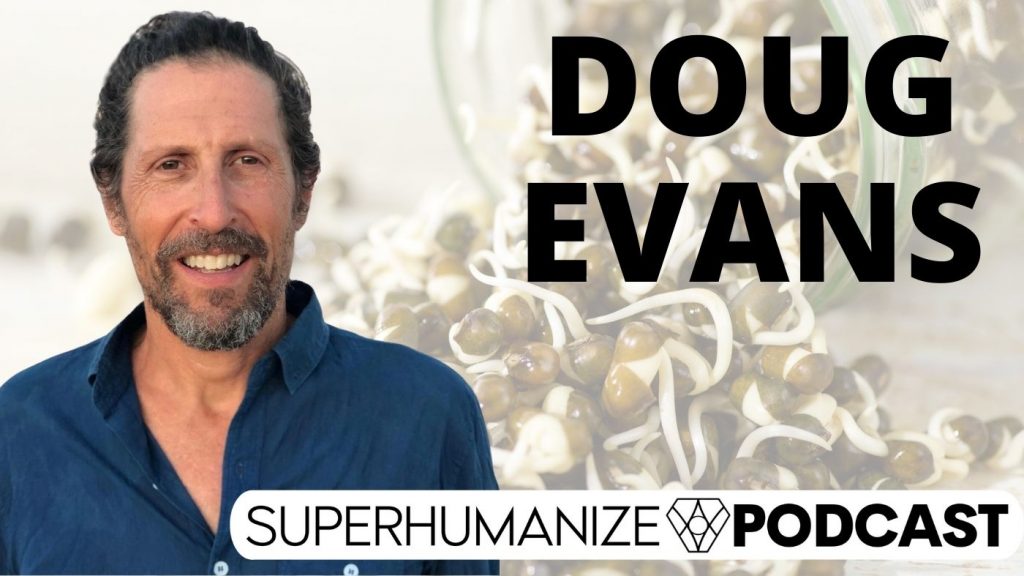 Do you want to take your health and nutrition to the next level? What if you could do this by growing your own superfoods at home, easily, quickly and at the costs of just a mere few cents per serving? My guest today is going to teach you all about the power of nature's ultimate superfood.
Doug Evans, also known as The Sprout Wizard, is an early pioneer in the health food movement. After losing his father to heart disease and his mother to cancer and then watching his brother fight with diabetes and suffering three strokes, he became the co-founder of Organic Avenue, one of the first organic cold-pressed juice and plant-based raw food retailers in the United States.
Doug was also the founder of Juicero, the first at-home cold-pressed juicing system.In his bestselling book, The Sprout Book, Doug teaches us about the power of sprouts as an ultra-food for health, weight loss and optimum nutrition and about a plant-based way of eating that is sustainable, low-cost and accessible.
In this episode with Doug Evans, you'll discover:
-Doug's journey to the vegan lifestyle…03:20
-Sprouting is like eating mini stem cells…08:00
-Anti-inflammatory effects of sprouts…10:20
-A typical dinner with sprouts as the main course…17:30
-How to get started with sprouting…22:28
-The best and easiest sprouts to grow…27:00
-Doug's most important personal practice…29:44
-And much more!
Resources mentioned:
Guest's social handles: