A Deep Dive into Stem Cells, Managing Chronic Pain Sans Drugs, Peptides and Biohacks to Improve Longevity and Much More with Dr. Adeel Khan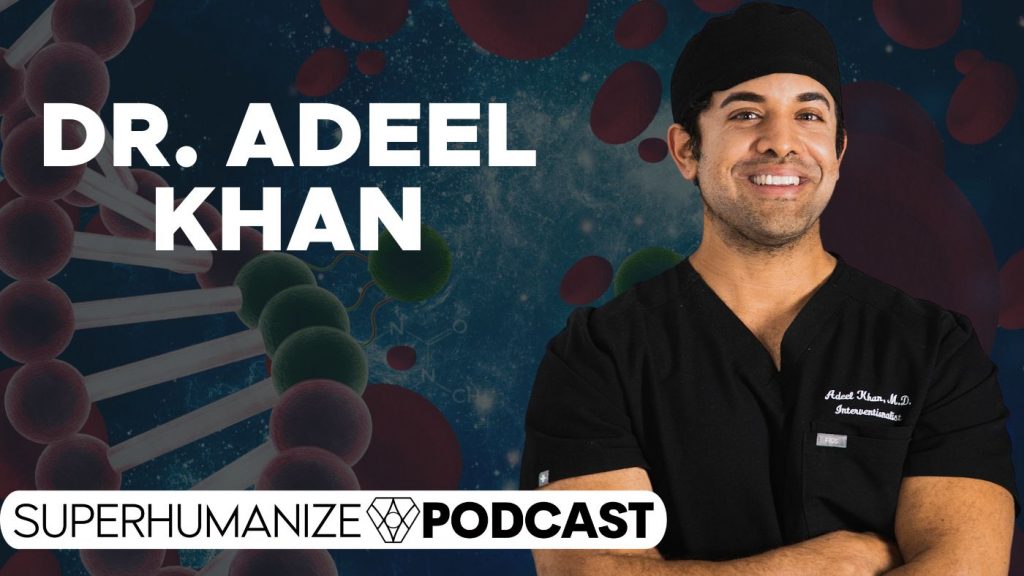 The future of longevity and healing is exciting and groundbreaking advancements are presently happening in regenerative medicine.
Our guest today, Dr. Adeel Khan, is part of this revolution and he specializes in stem cell therapy.
Dr. Khan is a regenerative sports medicine specialist from the University of Toronto. He is an expert in musculoskeletal medicine, pain medicine, and regenerative medicine.
Amongst other, Dr. Khan will share with us the do's and don'ts of stem cell therapy, the current treatment options for physical and mental health and how this therapy's healing properties could become a total game changer for our global medical systems.
In this episode with Dr. Khan, you'll discover:
-A layman's understanding of stem cells and their efficacy in regenerating our bodies…02:10
-Is it worth the cost and time to seek stem cell treatments that are not allowed in the U.S.?…05:55
-Success stories from stem cell therapies….07:30
-Pushback from the pharmaceutical industry against stem cell treatments…13:00
-Latest developments in the realm of stem cell treatments…16:00
-Various stem cell protocols explained (ex. cosmetic vs. pain management)…19:40
-Different methods of "farming" or harvesting stem cells…23:30
-Downsides of, and who should not seek stem cell treatments…25:00
-We all have trace amounts of cancer cells, but when this happens is when they become toxic to our bodies…28:00
-Peptides and biohacks used in conjunction with stem cell therapies…32:00
-Stem cell treatments used to treat leukemia…35:45
-Why your family practitioner is not the best resource when it comes to modern medicinal practices such as stem cells…37:14
-Dr. Khan's best personal practice…40:05
Resources mentioned:
Guest's social handles: