Dr. Anna Lembke On Dopamine Dependency, The Problem With Avoiding Negative Emotions, The Interconnection Between Pleasure And Pain, And Why We Get Addicted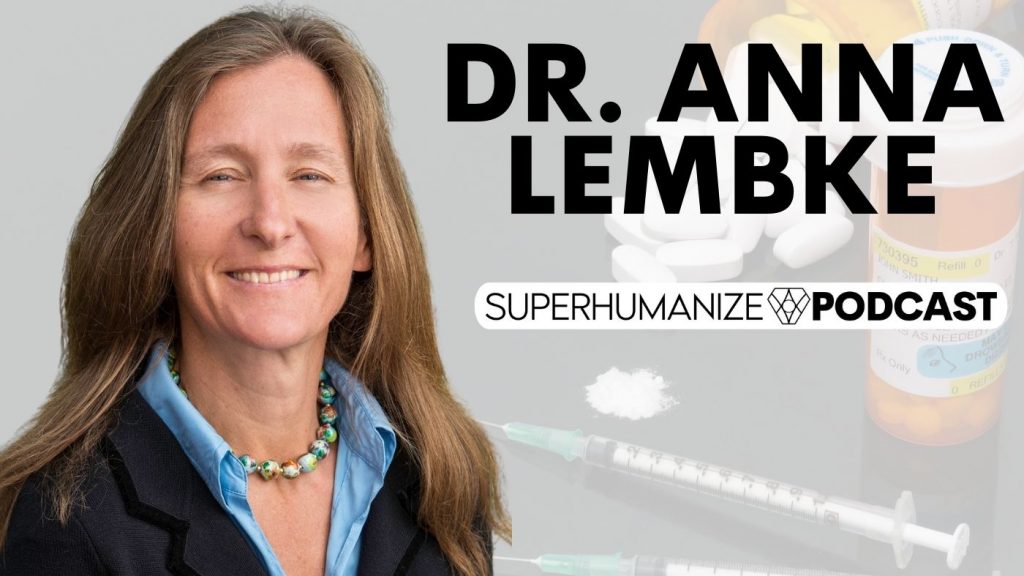 Many of us tend to think of an addict as someone who compulsively abuses things like alcohol, drugs or sex. But today most of us have an imbalanced attachment to something or the other and are caught up in an endless pursuit of pleasure and dopamine hits. It could be social media, or Netflix, food, or shopping. Or maybe it is validation from others or we are hooked to the sensationalist news cycle. And when we are honest to ourselves, we often don't feel good at all and feel trapped in compulsive overconsumption.
My guest today is Dr. Anna Lembke, a psychiatrist working and Stanford University
She is the Chief of the Stanford Addiction Medicine Dual Diagnosis Clinic at Stanford University School of Medicine and is a psychiatrist expert in treating addictions of all kinds: drugs, alcohol, food, sex, video games, gambling, food, and medication.
In her book, Dopamine Nation, Finding Balance in the Age of Indulgence, she dives deep into the biology and psychology of why we become addicted to certain behaviors and substances and the role dopamine plays in creating addictions and how we can overcome them. And she also explains the connection between pleasure and pain and why it is important to keep a balance in order to be healthy mentally and physically.
In this episode, you'll learn:
-What dopamine is and how it works in the human body…03:45
-Why certain things are more addictive than others and why we should take note how we no longer turn towards each other to meet our needs…07:00
-The homeostasis dance between co-located pleasure and pain..09:45
-The 3 Cs of addiction: Control, Compulsion, and Consequences…12:30
-Dopamine Deficit State: our overindulgent Western culture is a factor in widespread anxiety and depression…15:30
-Press on the pain center and lean into challenging things to reset the pleasure center…18:30
About the guest:
Dr. Anna Lembke received her undergraduate degree in Humanities from Yale University and her medical degree from Stanford University. She is currently Professor and Medical Director of Addiction Medicine, Stanford University School of Medicine. She is also Program Director of the Stanford Addiction Medicine Fellowship, and Chief of the Stanford Addiction Medicine Dual Diagnosis Clinic. She is a diplomate of the American Board of Psychiatry and Neurology, and a diplomate of the American Board of Addiction Medicine.
Dr. Lembke was one of the first in the medical community to sound the alarm regarding opioid overprescribing and the opioid epidemic. In 2016, she published her best-selling book on the prescription drug epidemic, "Drug Dealer, MD – How Doctors Were Duped, Patients Got Hooked, and Why It's So Hard to Stop" (Johns Hopkins University Press, 2016). Her book was highlighted in the New York Times as one of the top five books to read to understand the opioid epidemic (Zuger, 2018).
"Drug Dealer, MD" combines case studies with public policy, cultural anthropology, and neuroscience, to explore the complex relationship between doctors and patients around prescribing controlled drugs. It has had an impact on policy makers and legislators across the nation. Dr. Lembke has testified before Congress and consulted with governors and senators from Kentucky to Missouri to Nevada. She was a featured guest on Fresh Air with Terry Gross, MSNBC with Chris Hayes, and numerous other media broadcasts.
Using her public platform and her faculty position at Stanford University School of Medicine, Dr. Lembke has developed multiple teaching programs on addiction and safe prescribing, as well as opioid tapering. She has held multiple leadership and mentorship positions and received the Stanford's Chairman's Award for Clinical Innovation, and the Stanford Departmental Award for Outstanding Teaching. Dr. Lembke continues to educate policymakers and the public about causes of and solutions for the problem of addiction.
Look for her new book, "Dopamine Nation: Finding Balance in the Age of Indulgence" (Dutton/Penguin Random House, August 2021).
Resources mentioned:
Dr. Anna Lembke's book: Dopamine Nation
Wikipedia article on Dr. Lembke