The Root Cause of Motivation, and What Keeps us From Achieving Our Goals with Dr. Ayelet Fishbach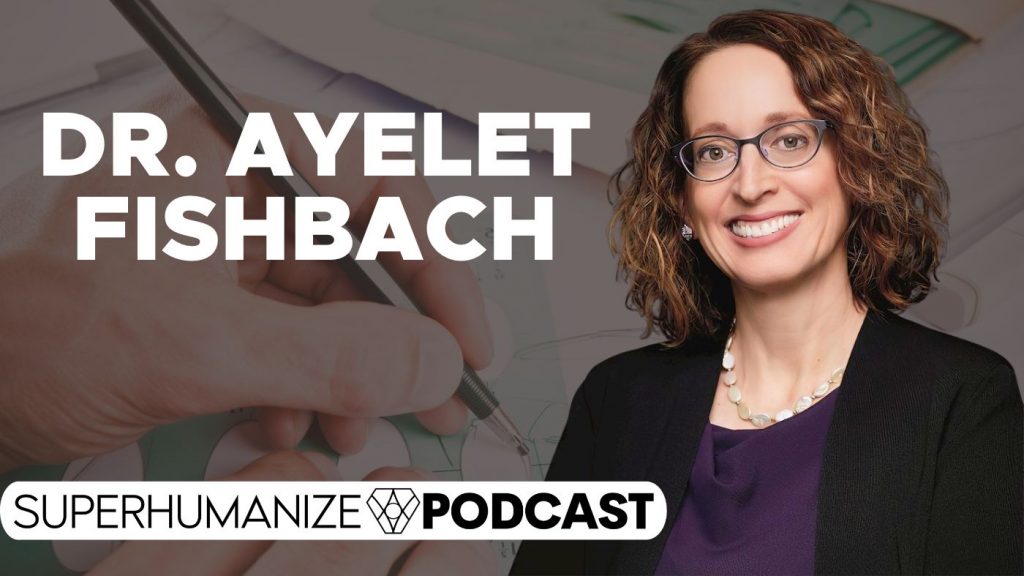 Our culture is obsessed with productivity and getting things done. We use a multitude of communication apps, neverending to-do lists, and countless productivity books and software to help us stay motivated and on top of things, but often we still end up feeling like we get nothing done at all. We feel burned out and more like a human doing instead of a human being. How do we get off staying busy for busyness sake and how can we become productive in a sustainable and healthy way? I am excited to introduce today's guest, Dr. Ayelet Fishbach.
Dr. Fishbach is an internationally recognized expert in the field of human motivation and decision making. She is the Jeffrey Breakenridge Keller Professor of Behavioral Science and Marketing at the University of Chicago Booth School of Business, and the past president of the Society for the Study of Motivation and the International Social Cognition Network (ISCON).
Ayelet's groundbreaking research on human motivation has won her several international awards, including the Society of Experimental Social Psychology's Best Dissertation Award and Career Trajectory Award, and the Fulbright Educational Foundation Award.
Ayelet is the author of Get it Done: Surprising Lessons from the Science of Motivation. And what she has to share is as surprising as it is inspiring.
In this episode with Dr. Fishbach, you'll discover:
-What is the root of motivation?…02:55
-Steps to mitigate stress and demotivation…05:05
-What is self-control, and how does it differ from will power?…07:40
-The hardest part of achieving goals (the middle)…10:40
-How "do's and don'ts" affect our motivation, for better or worse…14:11
-How to use failures and setbacks to increase your motivation…16:50
-How the "empathy gap" affects our self-perception and self-worth…20:05
-"Avoidance goals" correlated to our motivation in general…23:00
-The "gradient effect" and its effects on achieving our goals…26:36
-Dr. Fishbach's best practices in sustaining motivation in her personal and professional life…28:30
Resources mentioned:
Get it Done: Surprising Lessons from the Science of Motivation
Guest's social handles: