Dr. Bruce Lipton on Epigenetics, How Our Thoughts Shape Our Reality and Control Our Genes, Rewriting Our Dysfunctional Programming, Why Watching The News Harms The Immune System, and Much More!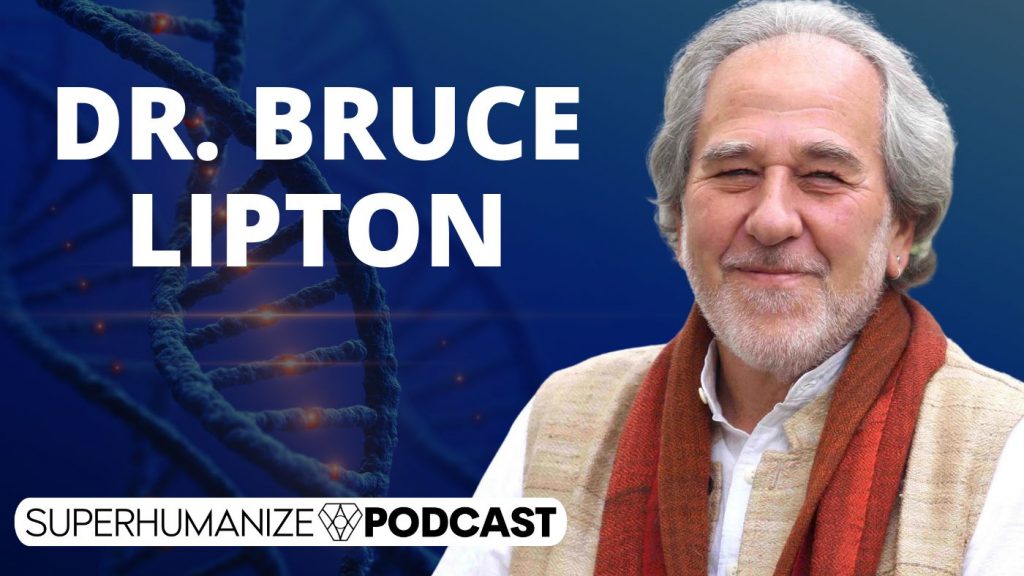 Our mind and the way we think is the most powerful influence on our wellbeing.
The vast majority of illnesses do not start in our bodies, as the old model of biology has taught in the past. Instead, we are coming to understand that it is our nervous system that reads our environment, interprets our environment and then sends control signals to our cells, which answer to these signals creating sickness or health.
Today's guest, Bruce Lipton, Ph.D., is regarded as one of the leading voices of the new biology. He is an internationally recognized leader in bridging science and spirit. A cell biologist by training, Bruce was on the faculty of the University of Wisconsin's School of Medicine and later performed groundbreaking stem cell research at Stanford University's School of Medicine.
This research revealed that the environment, which operates via the cell membrane, controls the behavior and physiology of the cell, turning genes on and off. Dr. Lipton's discoveries challenged the established scientific view that life is controlled by genes and paved the way for one of today's most cutting edge fields of study: the science of epigenetics, the new science of how environment and perception control genes.
Dr. Lipton is the bestselling author of The Biology of Belief, as well as The Honeymoon Effect and Spontaneous Evolution, co-authored with Steve Bhaerman. He is a recipient of the prestigious Goi Peace Award in Japan in honor of his scientific contribution to world harmony.
On today's episode we talk about the epigenetic revolution of science, the relationship between thoughts and reality, how our minds are programmed when we are very young, how 65% of these programs are dysfunctional and how to rewrite these programs, placebo and nocebo effects, the power of positive thoughts and how the current crisis we are collectively living through is an opportunity for evolution.
You are going to leave this interview feeling empowered, inspired and perhaps also a bit daunted. Because the takeaway is that we are largely in control of our destiny.
In this episode with Dr. Lipton, you'll discover:
-Why our nervous system, not our genes, determines the quality of our life…04:45
-We create the life we're programmed to create, for better or worse…12:45
-How to assess the current programming of our life…24:54
-Love versus fear as it relates to real growth and mere survival…29:05
-How it is possible to change the thought habits which write our programming…34:15
-Training the brain to respond to positive programming…49:23
-How to inform ourselves without succumbing to the barrage of negative energy in the media…55:06
-A call to the individual to exercise leadership within our communities…1:07:25
-Simply watching the news weakens the immune system, and Dr. Lipton's thoughts on vax mandates…1:11:50
-And much more…
Resources mentioned: