Sleep Hygiene to Enhance Productivity and Cognitive Function, Circadian Rhythm Best Practices, and Much More with Dr. Craig Heller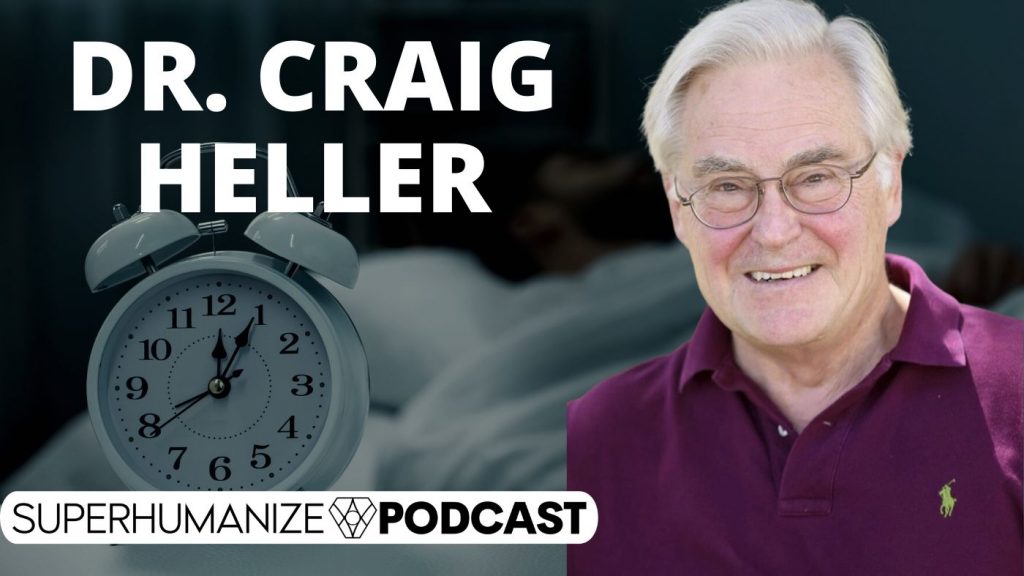 We spend about one third of our lives sleeping. For many of us, me included, sleep is one of life's greatest pleasures. For others, falling and staying asleep and sleeping well is a constant battle. But what is sleep exactly, and why must we do it every night? Answering these questions are some of the biggest and most fascinating challenges biologists face today.
We do know that sleep is as essential to our life and wellbeing as food and water. Sleep is the time when our body repairs itself. Sleep, or the lack of it, affects every aspect of our lives, from immunity, to hormones, to our mood and cognitive function. A lack of sleep makes us vulnerable to many chronic medical issues and affects us not only as individuals, but as a society, considering the impact of car accidents or disasters such as the Exxon Valdez oil spill. Knowing about sleep and how to optimize it could literally save your life or that of someone you love.
My guest today is an authority on the neurobiology of sleep and circadian rhythms. Dr. Craig Heller is an award winning professor of biology and researcher at Stanford University and has been studying why we sleep and the ways that sleep can support physical performance.
Dr. Heller will share with us his hypothesis about the purpose of sleep, some of his key insights about how the clock in our brain works and how to harness the power of sleep.
In this episode with Dr. Heller, you'll discover:
-The mystery of sleep, and why we need it so much…03:30
-An overview of the relatively new study of sleep…05:45
-Sleep is essential for "memory consolidation"…08:01
-The body is offline, but the brain is quite active during REM sleep…09:30
-Circadian rhythms, and how to optimize our internal clock…11:20
-How to right the ship when your circadian rhythms get off kilter…14:45
-How sleep affects cognitive function and the efficacy of the immune system…18:00
-Why even blind people must be attuned to the effects of light on their circadian rhythms…22:00
-Technology and therapies available to assist in quality of sleep…27:00
-Primary vs secondary insomnias…31:30
-The sleep pattern changes which occur throughout our lives…36:00
-What can be done about PTSD and "night terrors"… 44:30
-Does long haul Covid affect sleep patterns?…51:00
-Healthy sleep hygiene practices…54:05
-Can we enhance lucid dreaming to enhance creativity and productivity?…59:00
-Dr. Heller's best personal practices…1:04:05
-And much more!
Resources mentioned:
Dr. Heller's Stanford University bio
Dr. Heller's Stanford University profile