Dr. Frank Kinslow On Quantum Entrainment, Eufeelings, and Why Doing Nothing is the Answer When Nothing is Working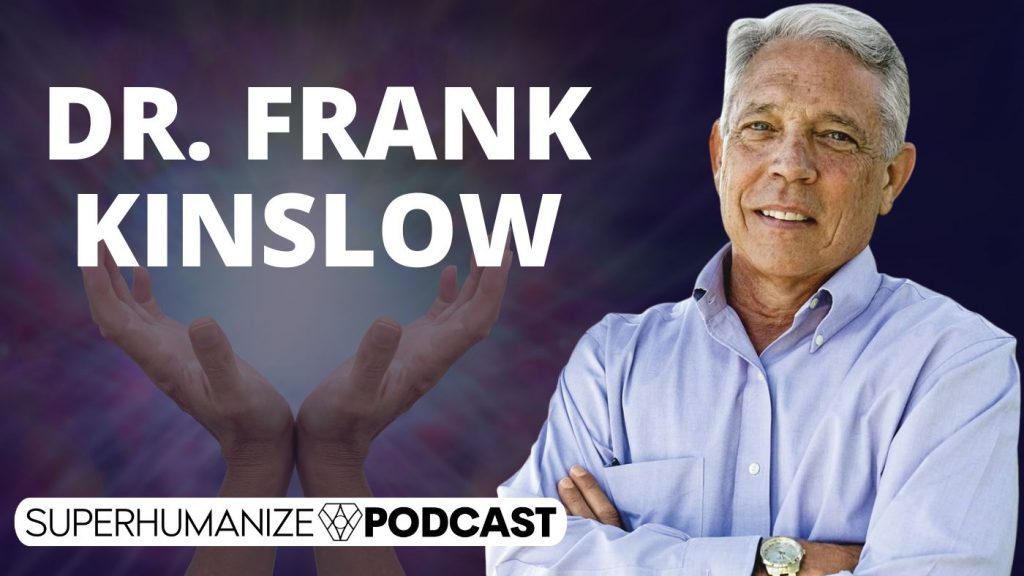 What if there was a simple way to access a deep healing power within you at any given time? This is what today's guest teaches. In this episode Dr. Frank Kinslow takes us through the process. Dr. Kinslow has been researching and teaching healing and happiness techniques for more than 55 years, drawing from his clinical experience as a chiropractic physician, in-depth studies into Eastern esoteric philosophies and practices, and an ardent love of relativity and quantum physics.
In 2007, out of a deep personal crisis, Frank discovered the fountainhead of healing and happiness, which he came to call Eufeeling. Frank's seminars, webinars, and writings have introduced tens of thousands of people worldwide to Quantum Entrainment, a technique that quietly activates the autonomic nervous system to spontaneously and naturally create an atmosphere in which deep healing takes place.
Dr. Kinslow is also the author of several international bestsellers, amongst them The Secret of Instant Healing, The Secret of Quantum Living, and Eufeeling! The Art of Creating Inner Peace and Outer Prosperity.
During this episode Dr. Kinslow guides me via specific exercises to a deeply relaxing and healing state, providing me with one of these "Aha!" moments in life that furthered my own healing journey and that I believe will also further yours.
In this episode with Frank Kinslow, you'll discover:
-When "losing hope" is a good thing…03:05
-"Eufeelings" defined…08:43
-Dr. Kinslow's personal crisis which led to the discovery of "Eufeelings"…12:30
-How to instill the idea of doing "no thing" when the issues of life are overwhelming…19:42
-Quantum entrainment defined…22:55
-Steps to implementing quantum entrainment…29:40
-There's no good, there's no bad; there just is…37:12
-How to unlearn the act of doing…45:35
-Dr. Kinslow leads a practical exercise regarding experiencing no-thingness…54:05
-And much more!
Resources mentioned:
BOOKS
Eufeeling! The Art of Creating Inner Peace and Outer Prosperity