Dr. Gladys McGarey: The 102 Year Old Mother Of Holistic Medicine Shares How to Live a Life Fueled by Love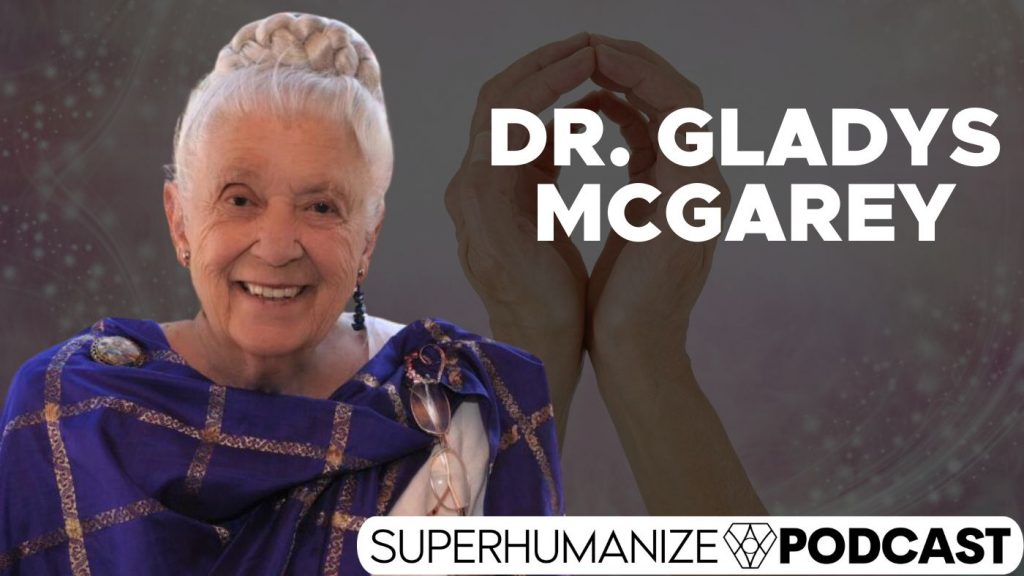 Welcome to a very special episode of The Superhumanize Podcast. Our guest today is someone who doesn't need an introduction for those in the know, but for those who aren't yet aware, prepare to be truly inspired.
We're honored to have with us today Dr. Gladys McGarey, a truly groundbreaking pioneer and an extraordinary soul. She's known around the world as the mother of holistic medicine, co-founder of the American Holistic Medical Association, and the driving force behind the Foundation for Living Medicine.
Today, at the vibrant age of 102, Dr. Gladys continues to illuminate the path to wellness, not just by treating disease, but by nurturing the entirety of the human experience—body, mind, and soul. She started practicing medicine in a time when women couldn't even have their own bank accounts, an emblem of resistance and resilience in a male-dominated field.
Her life has been an adventurous journey, one that has taken her from early childhood in the jungles of India to a transformative encounter with Mahatma Gandhi, to a thriving medical career and motherhood of six. She has navigated personal heartbreaks and illnesses with grace and courage, transforming each experience into a stepping stone, a lesson learned, a guide to others.
Now, she shares her wisdom with us, the wisdom gathered over more than a century of life and decades of medical practice. The wisdom that has informed her six life-enhancing secrets to a long, joyous, purpose-driven life. In her new book, The Well-Lived Life: A 102-Year-Old Doctor's Six Secrets To Health And Happiness At Every Age, she speaks of embracing vitality, moving in mind, body, and spirit, finding purpose, cultivating community, learning from setbacks, and most importantly, the power of love in healing.
As Dr. Gladys tells us: 'Love is the greatest healer.'
In the following conversation we discuss the evolution and future of holistic medicine, and how each of us can create a healthier, more joyous future for ourselves and our world.
In this episode with Gladys, you'll discover:
-Gladys' ten year plan for the Foundation for Living Medicine…04:25
-What is at the core of our humanity…05:55
-Dominion, dominance, and the proper role of humans in the cultivation of the earth…08:30
-How can holistic medicine fit within the structure of the modern hospital?…12:45
-Understand who the true healer is: the doctor within the patient…16:20
-Why so many women feel disempowered, even discouraged, from the miracle of giving birth…23:30
-The five L's that lead to a reconnection with carrying a child…28:00
Love
Life
Laughter
Labor
Listening
-Why Gladys prefers the term "living medicine" over "holistic medicine"…32:00
-Some things to be excited about in the realm of living medicine…36:30
-How Gladys has overcome major setbacks and turned them in her favor throughout her life…42:00
-Insights into the concept of moving spiritually to remove mental roadblocks…50:00
-Practical advice on how to live a Well-Lived Life…55:20
-And much more!
Resources mentioned:
BOOK
The Well-Lived Life: A 102-Year-Old Doctor's Six Secrets To Health And Happiness At Every Age
WEBSITES
Foundation for Living Medicine
Birth Perspectives Related to The Well-Lived Life
SOCIAL MEDIA
Guest's social handles:
{{subscribe-to-the-podcast}}