Transcendence Via Eros, Sexual Alchemy, The Divine Feminine And The Teachings Of Mary Magdalene With Dr. Joanna Kujawa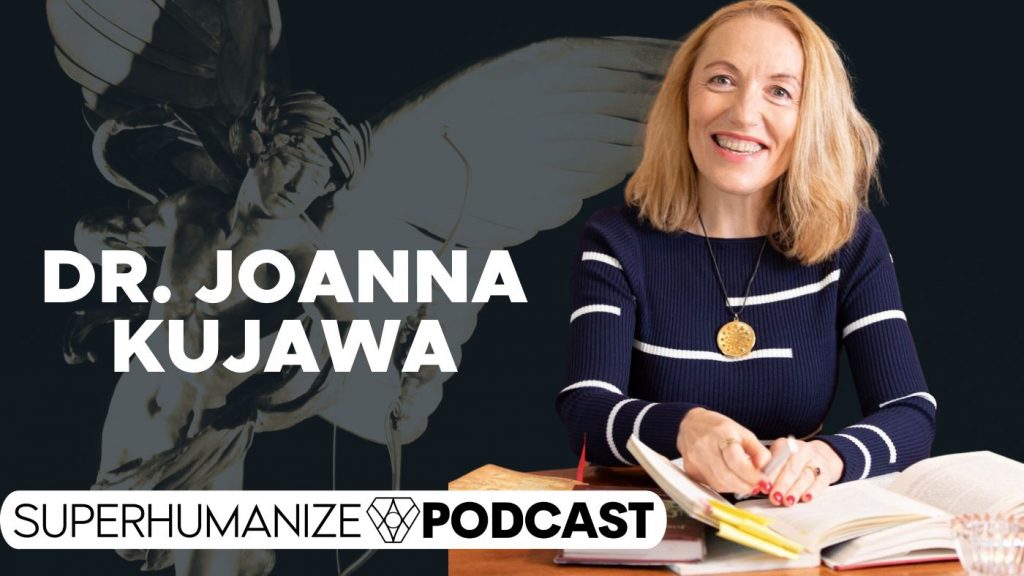 Throughout the ages philosophers and sages, seekers and spiritual leaders, artists and scientists have sought and in a few instances also taught how to connect with the divine. There are different ways to do so and a very powerful one is also one that has been suppressed in many cultures and times: I am talking about the concept and expression of Eros.
Eros is much more than sexual love or desire. Eros is a bridge to the sublime and can help us achieve transcendence. And, it is also intimately tied to the power of feminine sexuality, which, coincidentally, also has been suppressed for millenia.
Today's guest, Dr. Joanna Kujawa has gone on a quest to unveil the mystery and history of Eros and find an answer to some intriguing questions in her book The Other Goddess: Mary Magdalene And The Goddesses Of Eros And Secret Knowledge.
Is there a lineage of goddesses that claims the evolutionary power of female sexuality? And if so, why were they pushed to the shadows and demeaned as harlots? Was Mary Magdalene one of them, and what were her teachings?
Looking into esoteric traditions that celebrated the Goddess and her art of sexual alchemy, Dr. Kujawa set out on a detective journey and discovered that Mary Magdalene stands at the center of this investigation.
And whether looking at Mary Magdalene, Sophia, Aphrodite, Inanna, Hathor, Isis, or the goddesses of Hinduism, Dr. Kujawa's findings about the archetype of The Other Goddess, as the bearer of the mysteries of sexual alchemy that ends the division between sexuality and spirituality are not only fascinating, but have the potential to redefine how we think and how we express spiritually and sexually.
In this episode with Dr. Kujawa, you'll discover:
-What is a "spiritual detective"?…03:45
-How Dr. Kujawa discovered her femininity by revering Mary Magdalene…08:33
-Why women are groomed to suppress the power of their sexual energy…13:40
-Why we're fed the lie that the sensual element of sex is the only element there is…17:01
-The difference between Eros and sexuality…19:45
-The differences between the three primary tantras…26:24
-Who was Mary Magdalene, and why is she significant in history?…33:40
-Why Joanna believes Mary Magdalene was the primary disciple of Jesus…43:20
-The resurfacing of the lineage of goddesses in the public psyche…49:00
-How to embrace the "divine femininity" in the modern age…1:00:30
-And much more!
Resources mentioned:
WEBSITE
BOOK
Guest's social handles:
Dr Joanna Kujawa is an author, scholar, and spiritual detective. She received her BA and MA from the Pontifical Institute for Medieval Studies at the University of Toronto, Canada, and her PhD from Monash University, Melbourne, Australia.