Sprouts over Stents: Fix Heart Disease via Vegan Diet with "America's Healthy Heart Doc" Dr. Joel Kahn and Learn The Secret to a Lasting and Loving Relationship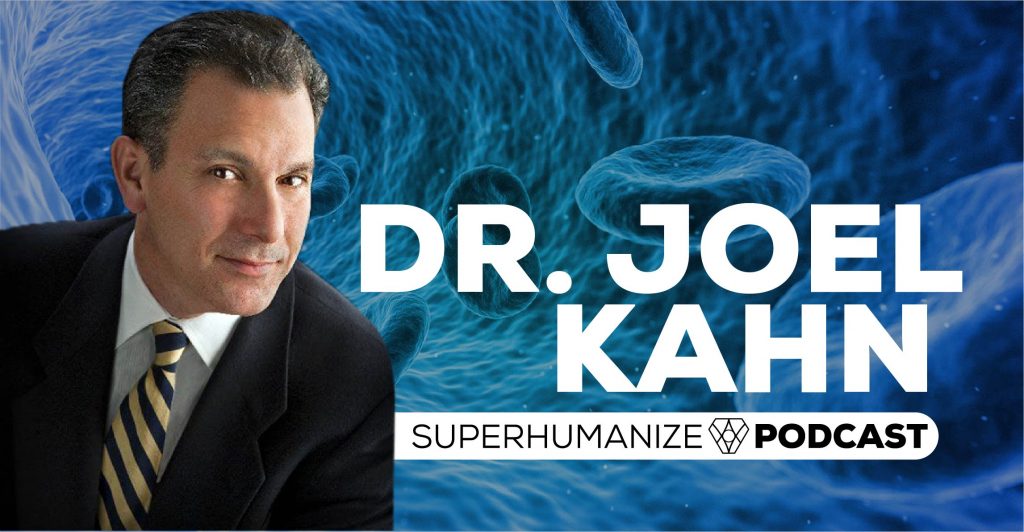 He's known as "America's Healthy Heart Doc", and has treated thousands of heart attacks in his over 30 year career as a cardiologist.
Dr. Joel Kahn has triple board certification in internal medicine, cardiovascular medicine, and interventional cardiology.
He's also a clinical professor of medicine at Wayne State University School of Medicine. On top of that, he has authored five books, including Your Whole Heart Solution and The Plant-Based Solution, as well as complex articles on health. He appears regularly on Dr. Phil, Dr. Oz, Larry King Live, and the Joe Rogan Experience.
In a nutshell, all of the above means that Dr. Joel Kahn is an extremely accomplished man. He knows what he's talking about when he says that heart disease is preventable and reversible with a healthy lifestyle. And the foundation of this, according to him, is a plant-based diet.
In my discussion with Dr. Kahn, you'll hear:
-Why Dr. Kahn embraced the plant-based diet for over 40 years…2:25
-Why you should consider bypassing heart bypass surgery…4:40
-How Dr. Kahn's colleagues and students react to his plant based ways and teachings…6:50
-The biggest roadblock Joel faces regularly…8:00
-How to win over friends and family who need to make a lifestyle change with well-intentioned advice about their diet and health…12:00
-The problem with paleo and why keto is a long term risk for good health…17:40
-Ariane's physical and emotional changes when she switched to a plant-based diet…36:30
-Recommended supplements for heart health…39:30
-Forget about the blue pill, eat blueberries! How to be sexually healthy and how a plant-based diet can help you achieve peak sexual performance.
-Matters of the heart: the secret to a long and loving relationship…52:15
Resources from this episode: