Wearable Electronic Devices, Genome Sequencing, Glucose Monitors, Big Biometric Data and More with Dr. Michael Snyder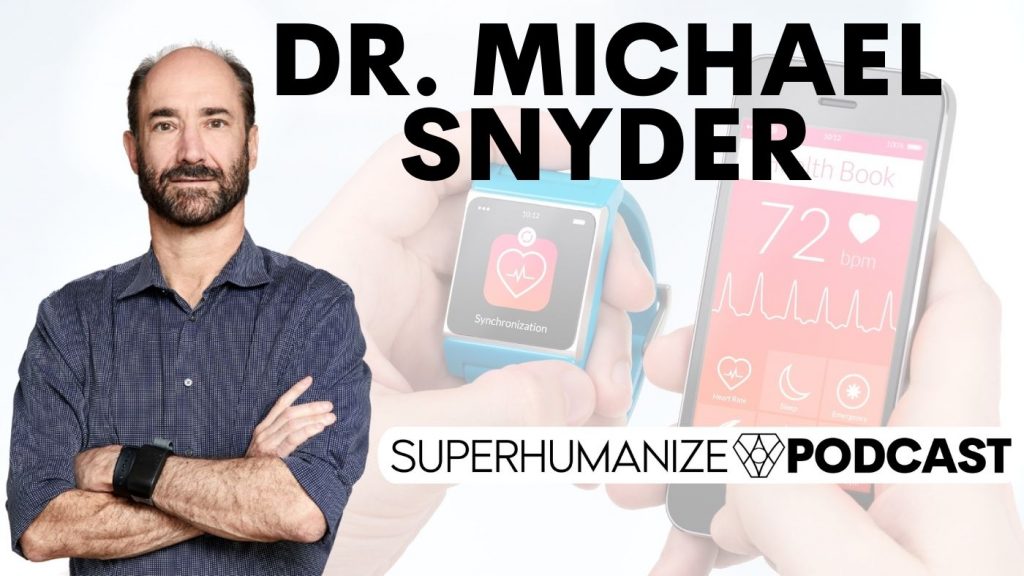 Modern technology can be one of our most powerful allies to heal and to radiant health. In this episode I speak to Dr. Michael Snyder about the current state and the future of wearable technology and big data and how it shapes personalized medicine.
Dr. Michael Snyder is the chairman of the Department of Genetics and the director of the Center for Genomics and Personalized Medicine at Stanford University. Wearable electronic devices can help consumers and patients monitor their health, sleep, fitness, mood and even alert to the presence of an infection. Additionally wearables can share information with the user's physician, enabling the wearer to monitor and maintain health in real time.
Dr. Snyder himself uses eight wearables and refers to himself as one of the most extensively monitored scientific researchers. When it comes to data, he is an advocate for "more is better" and today he will share with us why.
In this episode, you'll learn:
-A day in the life at Snyder lab on Stanford University campus…02:15
-Using genome sequencing to prevent disease risk…04:35
-How technology can save lives through early identification…07:30
-Glucose monitors as a means to know what foods spike glucose…10:15
-Big biometric data, wearables data, and privacy concerns…13:45
-Benefits of data outweigh risks: detection before symptoms…18:00
-Every decision about your health is based on population based measurements …21:00
-Dr. Snyder explains the eight wearable devices he wears daily…23:50
-Aging molecular type: how are YOU aging?…25:25
-Predictions for personalized medicine and the role of wearables…28:45
-Health care will focus on differentiation from individualized baselines…32:30
-The economic factor of extended life span and extended health span…36:10
-Ageism in our youth focused culture…38:35
-The need for creative ways to transform American 'sick care' to a true health care system…40:30
-The personal practice that Dr. Snyder swears by…44:40
Resources mentioned:
Dr. Snyder's book, Genomics and Personalized Medicine: What everyone needs to know