Experience "Gut Bliss" by Connecting With the Earth, Understanding the Virome, Innate and Adaptive Immunity and Eating Right, with Dr. Robynne Chutkan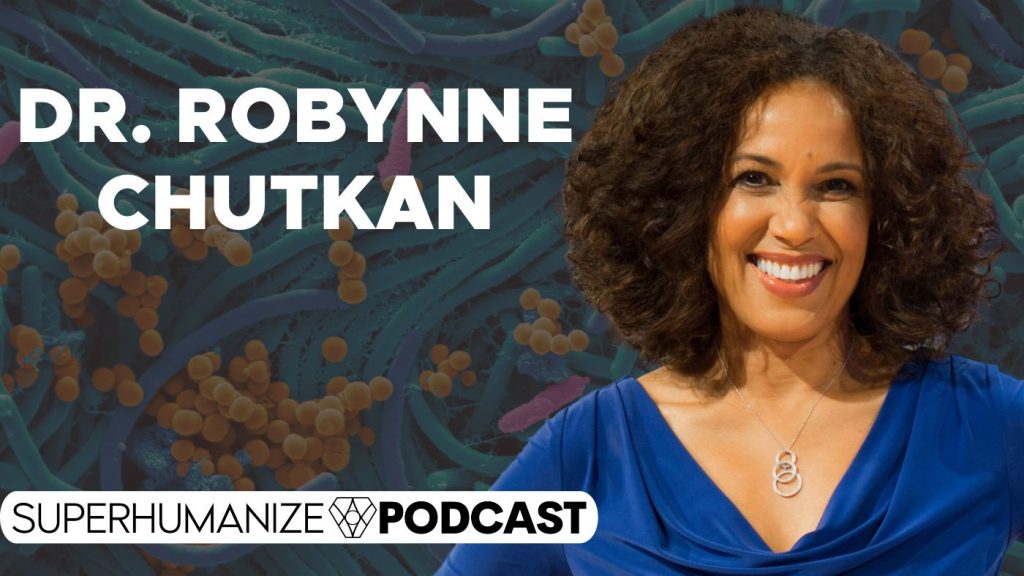 There are multiple studies that have confirmed the incredible link between the health of our microbiome – the trillions of organisms that live in our digestive tract – and our likelihood of getting viral diseases like COVID-19. A lifestyle of low fiber diets, processed foods, little connection with nature and overuse of pharmaceuticals messes up the microbiome and makes us more susceptible to viruses than we naturally would be.
There is a solution to this, though: our microbiome is constantly evolving, which means we can nurture it back to health if we are struggling and we can protect it and make it even stronger even when we are well and want to stay well.
My guest today, Dr. Robynne Chutkan is a board-certified gastroenterologist and author of the bestselling digestive health books Gutbliss: The Microbiome Solution, and The Bloat Cure.
In her latest book, The Anti-Viral Gut: Tackling Pathogens from the Inside Out, Dr. Chutkan shares new insights and cutting edge research about our gut and our health, as well as a practical plan for strengthening the incredible antiviral defenses located in our gut and resolving symptoms of illness.
Dr. Chutkan received her bachelor's from Yale University and her medical degree from Columbia College of Physicians and Surgeons, where she also did her internship and residency and served as chief resident. She completed her fellowship in gastroenterology at Mount Sinai Hospital in New York. Dr. Chutkan has been on the faculty at Georgetown University Hospital since 1997. In 2004 she founded the Digestive Center for Wellness, an integrative gastroenterology practice dedicated to uncovering the root cause of GI disorders.
Dr. Chutkan incorporates microbial optimization, nutritional therapy, mind-body techniques, and lifestyle changes into her therapeutic approach to digestive disorders. Dr. Chutkan has been the medical expert on The Today Show, CBS This Morning, The Doctors, The Dr. Oz Show, The Megyn Kelly Show, and has her own PBS Special entitled "Gutbliss".
Today she will share with us her powerful and practical road map to strengthening the gut immune system.
In this episode with Dr. Robynne Chutkan, you'll discover:
-Social factors that inspired Robynne to write her latest book…04:30
-Acid-blocking drugs compromise our immune system and gut health…09:06
-The explanation of the gut and its role in our health…13:07
-Innate and adaptive immunity within our bodies…22:05
-Recommended tests to assess the health of your gut…30:30
-A primer on the virome which allows billions of active viruses to coexist in harmony…38:10
-First steps to take control of your gut and overall health…44:30
-A "dirty" approach to using nature to optimize your health…47:30
-Dr. Chutkan's best personal practice…54:50
-And much more!
Resources mentioned:
The Anti-Viral Gut: Tackling Pathogens from the Inside Out
Guest's social handles: