Heal Your Gut and You Will Heal Your Life: Dr. Stephen Cabral on Antibiotic Overuse, Naturopathic Detox Protocols and Cleanses, and Destroying Biofilm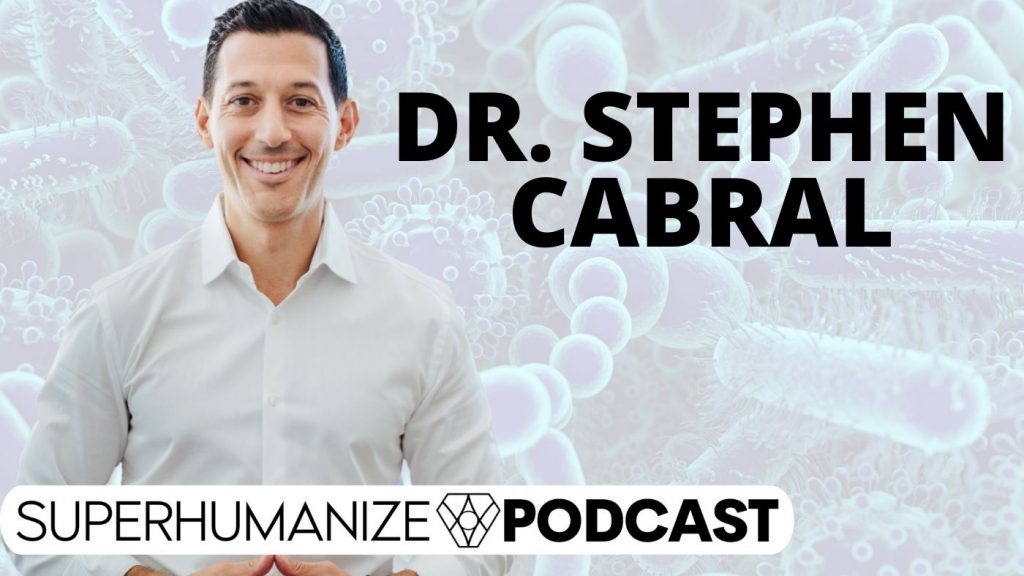 When we think about disease, many of us assume that it is something that is a matter of genetics. My guest today says: Most diseases begin in the gut.
At 17 years old, Dr. Stephen Cabral was diagnosed with a life-altering illness and given no hope for recovery. He went through severe health complications, saw over 50 different doctors, tried over 100 different treatment protocols, but had no signs of healing. Only after studying and traveling around the world and understanding how to combine ancient Ayurvedic healing practices with state of the art Naturopathic and Functional Medicine did he learn how to fully rebalance his body and re-energize it with life.
Dr. Stephen Cabral is a board-certified Naturopath, Ayurvedic, Functional Medicine and Integrative Health Practitioner. He is the founder, creator and teacher of the Integrative Health Practitioner Institute. Dr. Cabral is the author of two books: A Man's Guide to Muscle and Strength and The Rain Barrell Effect. He is also the host of the daily podcast called the Cabral Concept where he shares his knowledge about how to heal, get well, lose weight, be fit and live the best life possible.
In this episode with Dr. Cabral, you'll learn:
-Dr. Cabral's personal health and healing journey; the motivation for his life's work…02:45
-All diseases begin in the gut…08:00
-A few great starting points to begin to heal the gut…11:40
-"Low dose antibiotic" is a bit of a misnomer; antibiotics should only be used in life saving situations…14:30
-There is a mail in stool sample test that can give you data about what is in your gut…18:30
-The real reason why it is dangerous to consume wheat and gluten…19:40
-Wheat is inflammatory for all bodies, just at differing levels…23:45
-Wheat is not a go-to hermetic stressor for the body…27:00
-You can't stress yourself out about being healthy, because stress is terrible for your health!…30:05
-Biofilm: what it is and why you should know about it…31:30
-Gut detox protocol…34:25
-An overview of what Dr. Cabral does with a new patient; in person or virtual…38:45
-The forefront of Dr. Cabral's mission right now is to make this information open-source…44:30
-Practices that have elevated Dr. Cabral's life…46:55
Resources mentioned:
Dr. Cabral's WEBSITE
"The Rain Barrel Effect" BOOK
Dr. Cabral's social media links: