A Deep Dive Into the Physical, Mental and Spiritual Benefits of the Vegan Lifestyle with Dr. Will Tuttle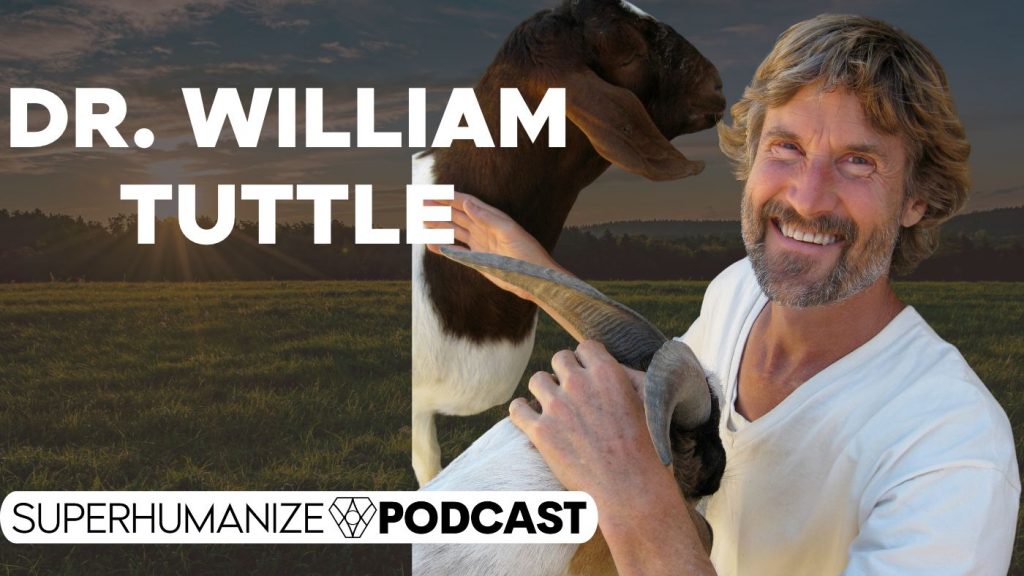 Many of us hope that our presence will help make the world a better place than we found it. The way we go about this is deeply rooted in personal choice. One of the most profound and impactful choices I made was to switch my diet and lifestyle to a plant based one. I turned vegetarian in 2008 and vegan a couple of years after. Or, to be more precise, AVAP, as my philosophy is, the acronym standing for As Vegan As Possible. I found that everything I cared most about was connected to the food choices I make. With plant based food I choose animal and planetary welfare, fairer food systems and more social justice and, as far as my own welfare is concerned, better mental, physical and spiritual health. Plant based foods help me support systems and philosophies that align with my principles. The way we eat can truly be revolutionary and evolutionary. That is why I live a plant fueled life. And today's guest is a leading mind and heart of the vegan movement.
Dr. Will Tuttle is a visionary author, spiritual activist, educator, and inspirational speaker. He has been vegan for over 40 years and wrote the acclaimed Amazon #1 best-seller The World Peace Diet: Eating For Spiritual Health And Social Harmony, published in 15 languages. He is also a recipient of the Courage of Conscience Award as well as the Empty Cages Prize. Will created several wellness and advocacy training programs and is also co-creator of VeganPalooza, the largest online vegan event to date, as well as co-founder of the non-profit Circle of Compassion and the Worldwide Prayer Circle for Animals.
Will has a Ph.D. from the University of California, Berkeley, focused on educating intuition and altruism in adults, and he has taught college courses in creativity, humanities, mythology, religion, and philosophy. A former Zen Buddhist monk and a Dharma Master in the Korean Zen tradition, he has delivered over 4,000 presentations worldwide, with his wife Madeleine, a visionary artist from Switzerland, to promote and inspire peace, social justice, health, animal and environmental protection and cultural healing and awakening.
In this episode with Dr. Will Tuttle, you'll discover:
-Dr. Tuttle's journey to the vegan lifestyle…04:30
-Unraveling the hidden agenda re: the environment in the media and pop culture…12:00
-How our view of food is the ultimate connection between humanity and nature…24:00
-The most misunderstood elements of the vegan philosophy and lifestyle…35:30
-How veganism opens up the mind to an awakened consciousness…42:00
-Planting positive seeds in other people vs. trying to force your ideology on others…46:10
-Why liberating animals is essential to human freedom…52:20
-Dr. Tuttle's best personal practice…55:15
-And much more…
Resources mentioned:
WEBSITES
BOOKS
Your inner Islands: The Keys to Intuitive Living
Guest's social handles: