Existential Kink: Unmask Your Shadow and Manifest Your Deepest Desires with Dr. Carolyn Elliott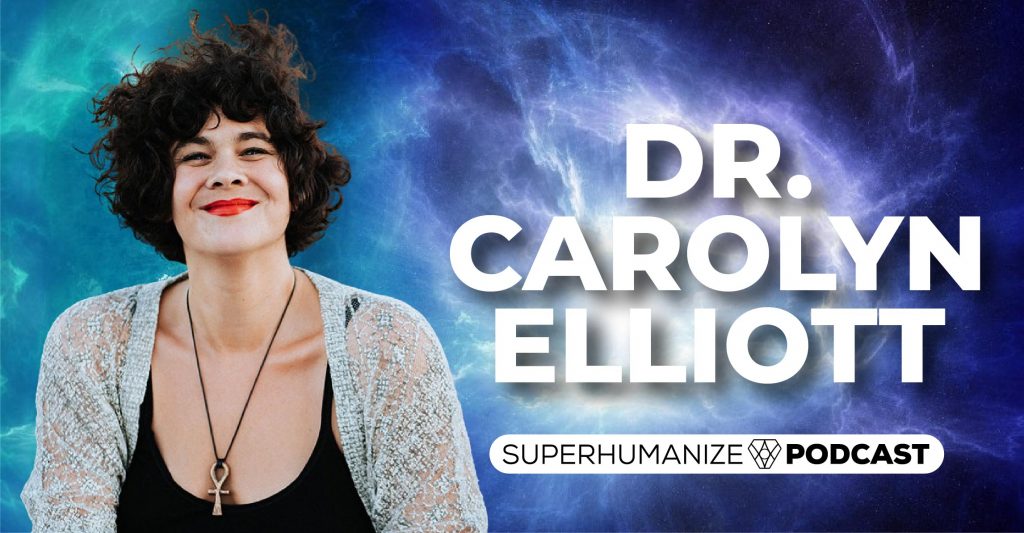 My guest this episode is an absolute trailblazer who's changing the way we think about magic and manifestation. Dr. Carolyn Elliott runs a seven figure online business, focused on helping people achieve dramatic, positive change in their lives through shadow integration practices and applied occult philosophy.
She's also the author of Existential Kink, a handbook of life-altering magic.
Today. I'll talk with Carolyn about how we can tap into our magic to become the best version of ourselves and how to manifest our deepest desires.
In this discussion with Carolyn Elliott, you'll hear:
-What is "Existential Kink?"…2:00
-How to begin practicing Existential Kink…10:15
-"Having is evidence of wanting": Why we always get exactly what we want and why what we want is sometimes really, really dark
-How as a culture to take collective responsibility for our shadow and in this way regain ownership of our emotions and lives…18:45
-How to confront negativity without becoming negative…25:15
-"Havingness Levels", what they are, why most of ours are pretty low, how we can expand them and by doing so have more good stuff!…29:00
-Carolyn on what it means to be a witch…34:10
-How Carolyn defines magic and how we can reconnect with ours…39:30
-And much more!
Resources from this episode:
–Existential Kink: Unmask Your Shadow and Embrace Your Power (A method for getting what you want by getting off on what you don't)