Fiona Oakes on Elite Marathon Running to Promote Veganism, Tower Hill Stables Animal Sanctuary, the Longevity and Versatility of an Ethical Vegan Lifestyle and More!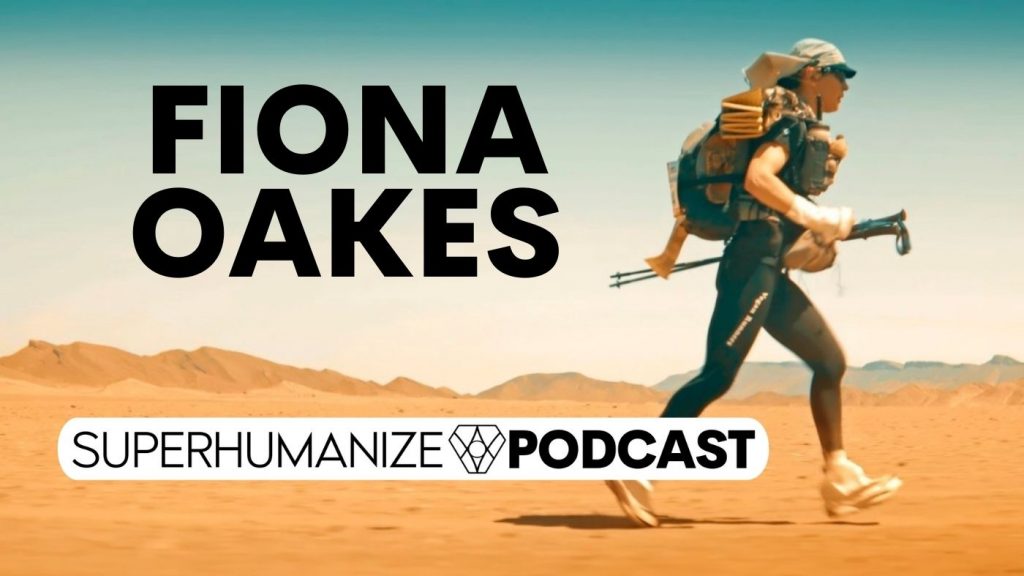 I have the privilege and joy to speak to amazing human beings on this podcast and all of the people who generously share their time to be guests touch me in a profound way with their life's missions and journey.
One particular guest made me reframe everything I thought I knew about achievement and endurance and the WHY behind doing what we do matters. Her passion and purpose and deep humility simply blew me away.
Fiona Oakes is an elite marathon runner and a carer of over 500 animals at the Sanctuary she founded in 1996 – Towerhill Stables Animal Sanctuary. She has competed in over 100 marathons and finished in the top 20 in two of the world's Major Marathon series (Berlin and London), along with winning the Main Start and placing top 20 in the Great North Run. Fiona has been vegan for almost her entire life and in 2012 she became the first vegan woman to complete the grueling Marathon de Sables – a race she has completed twice more since – and in 2013 won the North Pole Marathon and it's 'sister' race the Antarctic Ice Marathon. She now holds four Guinness recognised World Records in endurance events including being the fastest woman to run a Marathon on every Continent.
Her successes are even more impressive when one learns she lost a kneecap as a teenager, causing her to experience constant pain when running.
She does all this to promote an ethical vegan lifestyle and to raise awareness of her Sanctuary. Fiona is also the subject of a documentary made by prominent film maker – Keegan Kuhn (other notable documentaries in his portfolio include Cowspiracy and What the Health).
Fiona personally cares for, on a daily basis, the animals she protects in her Sanctuary. Her entire life is dedicated to the promotion of veganism in a positive, proactive and peaceful way and she is living proof of it's sustainability, longevity and viability for both mental and physical wellbeing. Fiona Oakes life is one dedicated to service and this conversation has changed my outlook on life in many ways and I believe it may do this for you, too.
In this discussion with Fiona Oakes, you'll discover:
-How veganism chose Fiona; a supportive mother, and a mentor…04:00
-Growing up as a vegan child in a world of naysayers and doubters…10:15
-Tower Hill Stables Animal Sanctuary; home to 500 rescue animals…18:15
-Fiona's love of animals is in her soul; it's always been there…22:20
-A running career fueled by sheer determination to promote veganism…28:00
-Fiona's toughest challenge so far…35:15
-Her take on the difference between vegan and plant-based…37:50
-She hopes the pandemic teaches us all that health is real wealth…43:15
-The Warrior Diet; Fiona's one meal a day…44:00
-2 decades of elite running without any running injuries is a true testament to the viability of a vegan lifestyle…48:35
-Toes crushed by horse hooves and bones protruding at the world's toughest footrace…52:00
-She believes her cavalier ignorance is her greatest strength; the North Pole marathon…57:30
-She advocates for not overthinking; deny anxiety the chance to win…1:00:10
-If you train hard, you'll race hard…1:03:20
-Fiona's goals for the future…1:04:00
-The practices which have benefited and supported Fiona over the years…1:07:40
Resources