Why We're Terrified of Acknowledging Sadness, and Why Doing So is the Key to Being Truly Happy with Helen Russell.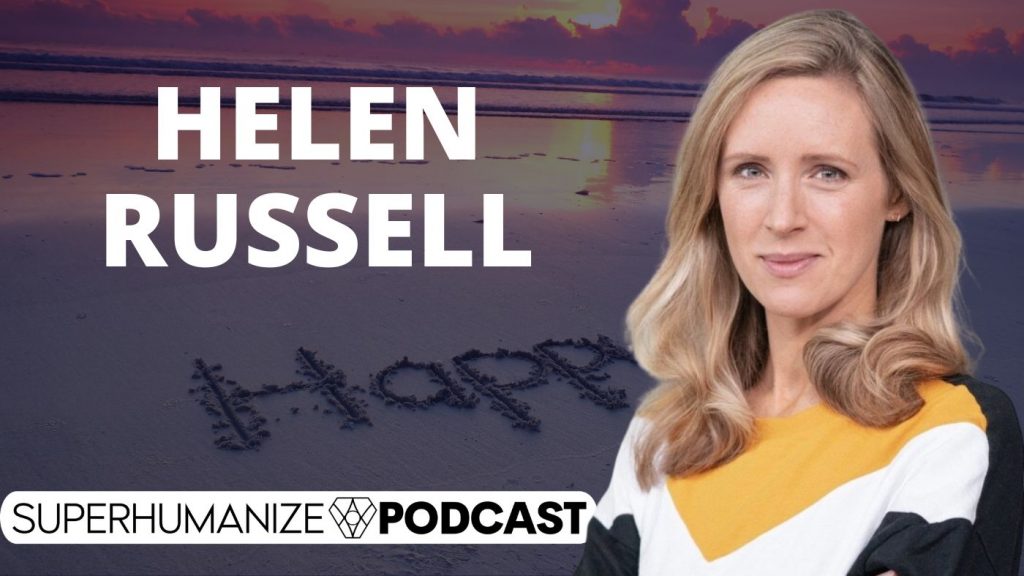 The pursuit of happiness, which is a beautiful thing, can turn into an extreme when we become afraid to be sad and try to avoid it at all costs. Why are we so scared to be sad? And why is it not only ok to be sad, but important to sit with the sadness?
Today's guest, Helen Russell, is a journalist, bestselling author, speaker and happiness researcher.
Her first book, The Year of Living Danishly: Uncovering the Secrets of the World's Happiest Country, became an international bestseller and has been optioned for television. She is the author of four other critically acclaimed books, translated into 21 languages.
Helen also writes for magazines and newspapers globally, including The Times and The Sunday Times, the Telegraph, the Independent, National Geographic, Wall Street Journal, and the Observer, amongst others. She's spent the last ten years studying cultural approaches to emotions and now speaks about her work internationally.
In her book, How to be Sad, Helen explores why we get sad, what to do when we are sad and how we can all get happier, by learning to be sad, better. Especially while living in these unprecedented times. Most of us are struggling in one way or another and getting better at having difficult conversations and finding ways to handle our sadness will help us become whole, reclaim our wellbeing and be able to truly and fully live.
In this interview with Helen, you'll discover:
-Why we're so afraid of being sad…03:30
-The social stigma of acknowledging sadness leads to social disconnection…08:02
-Tools and strategies to "move through" our sadness…12:15
-What we can learn from the Danish people about being happy…15:10
-Using unhappiness as a tool to discovering real happiness…18:30
-The time and place for medications to deal with sadness, anxiety, depression, etc…20:30
-Helen's personal journey with happiness and sadness…23:14
-Empathizing with friends and family who are processing sadness…26:43
-How to remain hopeful in challenging times…28:46
-Helen's best personal practice…33:43
-And much more…
Resources mentioned:
The Year of Living Danishly: Uncovering the Secrets of the World's Happiest Country
Ariane's interview with Dr. Ellen Vora
Helen's social handles: