Lifting People Out of Grief and Finding Community with Irad Eichler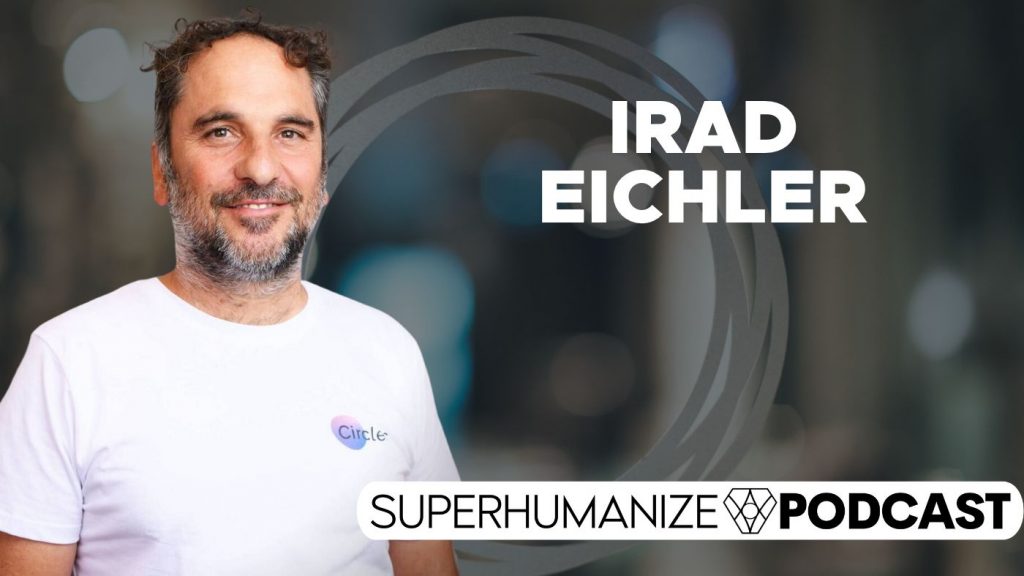 Have you ever felt completely alone while navigating a life challenge or crisis?
Either because you have no one you can talk to, or because you feel like you don't want to burden those close to you, or because you feel no one you know would understand what you are going through?
I certainly have. And I wish at the time I would have had the emotional support I needed.
For all of you who have struggled or are struggling right now, this episode is for you.
Because no one should be left alone with life's challenges.
This is the core belief of today's guest, Irad Eichler, co-founder, and CEO of Circles, an online emotional support platform that is revolutionizing the way people receive support during life's toughest moments.
Circles connects individuals with shared experiences into small support groups led by trained group leaders and licensed mental health providers. Circles enables people to be heard, understood, and supported by others who are going through the same issues in their lives, such as the loss of a loved one, parenting issues, or divorce.
By connecting users in safe, intimate, and private groups led by professional facilitators, Circles helps people heal.
In addition to his work with Circles, Irad is the founder of The Shekulo Tov Group, an organization that helps individuals with psychiatric disabilities achieve their goals. His dedication and passion for helping those with mental health issues and developmental disabilities have been recognized by the United Nations and the World Economic Forum, naming him "Social Entrepreneur of the Year".
Join us as Irad shares the profound healing we can experience via connecting with each other and sharing with each other and how Circles provides an amazing support solution in a time where so many of us need it.
In this episode with Irad Eichler, you'll discover:
-How Irad's itinerant lifestyle as a youth opened his eyes to the need for evolving social circles…04:10
-What inspired Irad to begin his Circles business, and what differentiates it from other social platforms…07:50
-Time spent with fellow sufferers succors the suffering in individuals…14:30
-The issues most commonly affecting Circles users…18:30
-How to share your grief and vulnerabilities without experiencing shame…22:30
-Irad shares some of the most meaningful experiences in his Circles business…28:40
-How to encourage that person who is hesitant to get help for their struggles…34:40
-The catalytic moment for Irad taking the leap of faith to begin Circles…37:45
-Irad's mentors and process of fundraising for his business…40:30
-Irad's big picture vision for his company…42:00
-Irad's best personal practices…43:30
Resources mentioned:
Guest's social handles:
{{subscribe-to-the-podcast}}