A Primer on Hashimoto's Disease, Thyroid Health, Ways to Manage Stress and More with Dr. Izabella Wentz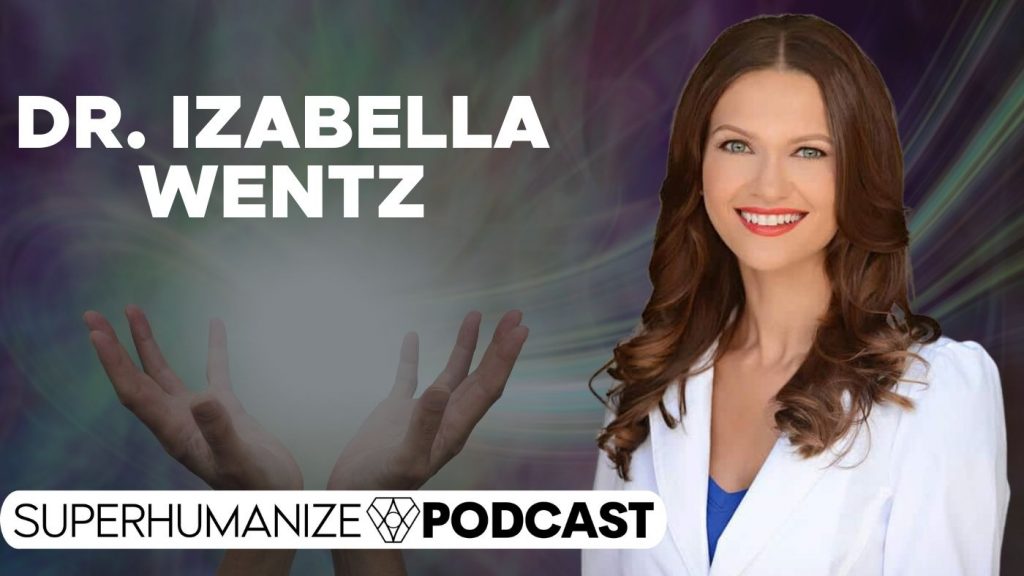 Are you battling issues like unexplainable fatigue, brain fog, hair loss, depression, panic attacks, weight gain, intolerance to cold or IBS? You may be suffering from the same autoimmune disorder that affects 14 million people in the United States alone. It's called Hashimoto's and is caused by a reaction of the immune system against the thyroid gland. The symptoms can be painful, frustrating and even debilitating. Individuals affected by it often feel like the lifeforce has been sucked out of them and it often takes years to get the right diagnosis.
The good news is, you can fight back and today's guest, Dr. Izabella Wentz will tell you how. Dr. Wentz is an internationally acclaimed thyroid expert and licensed pharmacist. Her own diagnosis of Hashimoto's thyroiditis in 2009 inspired her interest and research in thyroid disorders.
She is the author of the New York times bestselling patient guide Hashimoto's Thyroiditis: Lifestyle Interventions for Finding and Treating the Root Cause, as well as Hashimoto's Protocol: A 90-Day Plan for Reversing Thyroid Symptoms and Getting Your Life Back.
In this conversation with Dr. Wentz we talk about prevention, diagnosis and treatment for Hashimoto's.
We also take a sneak peak into her new book which will be published this April: Adrenal Transformation Protocol, which focuses on a simple 4-week program to help identify adrenal triggers, resetting the stress response through sending targeted safety signals to the body and thus relieving adrenal fatigue and alleviating mental fog, forgetfulness, anxiety, insomnia, depression, low libido and many other common and frustrating symptoms of an impaired stress response.
Dr. Wentz is an absolute jewel, her dedication to healing chronic health challenges, her deep well of knowledge and compassion, as well as applicable insights and protocols will help you to go from surviving to thriving.
In this episode with Izabella, you'll discover:
-What is Hashimoto's, and how it differs from hypothyroidism…04:50
-The 5 stages of diagnosing Hashimoto's (it can take up to 10 years)…06:30
-What to do when your doctor tells you, "It's all in your head"…09:15
-Our body is tuning in to the environment and engaging in self-preservation…14:00
-An insider's look into Dr. Wentz' practice on Hashimoto's…17:25
-Do we continue to detox the liver in perpetuity?…21:05
-Safety signals: a 4 week plan to go from surviving to thriving…26:43
-Adrenals triggers, and ways to manage our stress responses…32:12
-How trauma and stress affect our overall health…35:00
-The diet that works best for Izabella (highly individualized, listen with a grain of salt)…40:42
-The top 3 go to supplements recommended by Izabella…42:14
-A personal practice that has elevated Izabella to "superhuman" status…47:10
-And much more!
Resources mentioned:
Guest's social handles:
{{subscribe-to-the-podcast}}