Healing From the Inside Out: Jennifer K. Hill On Revolutionizing Mainstream Medicine, Awe, Synchronicity And Miracles, and Accidental Adversaries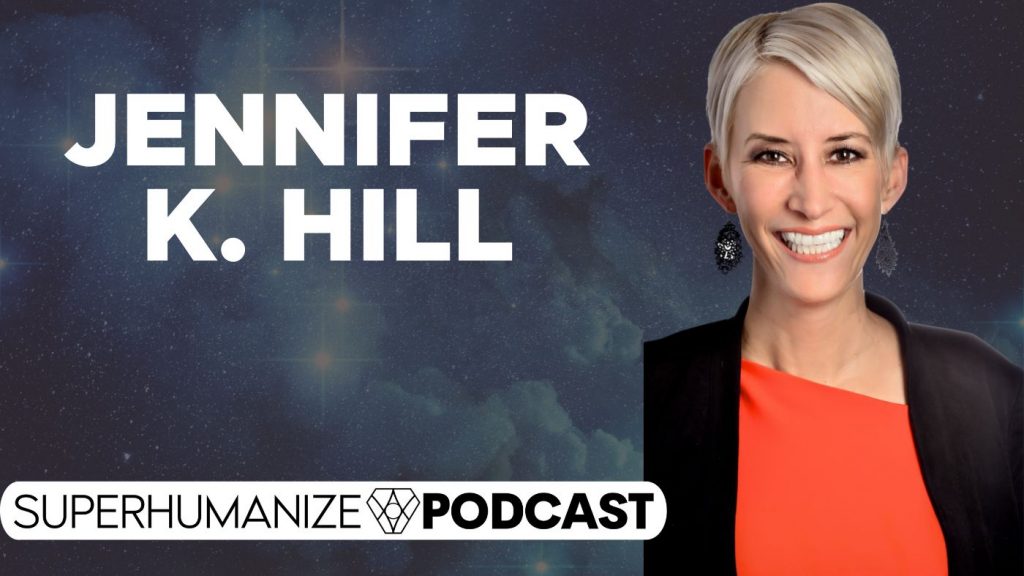 We live in a time where old paradigms are disintegrating and where it is profoundly important to heal what needs to be healed in ourselves and call forth our inner leaders. It is paramount that we look inside, instead of looking outside for the "one man who fixes it all", or the "one hero that saves the world". It is the heroine or hero within all of us that can begin the shift inside and then extend it to our planetary community.
It is a time to heal and step into our full power and help others rise into their full potential, too.
How do we connect with and nurture our inner leader and how can we help others become the best leaders they can be?
Our guest Jennifer K Hill has some profound insights on this. Jen is an Evolutionary Leader, conscious entrepreneur, author, speaker and TV host. She has hosted popular shows with leading minds such as Dr. Deepak Chopra, Dr. Rollin McCraty, Dr. Dain Heer, and many other global luminaries. After selling her first company in 2018, she recently co-founded a new company in the wellness space, Om Heals, a platform that custom matches you with energy medicine practitioners from around the world who best suit your needs based on a proprietary, matchmaking algorithm.
Jen is also the author of 101 Spiritual Tools For Uncertain Times. In the book she shares the tools she has gained from various teachers, mentors and friends over the past 15+ years of her spiritual journey. Today she will share with us some of these tools that can immediately be applied and help us heal and step into our power.
In this episode with Jennifer Hill, you'll discover:
-Jennifer shares the prayer she says prior to engaging in any type of her business…04:15
-Accidental adversarial relationships defined…09:05
-The many hats worn by Renaissance Woman Jennifer K. Hill throughout the years…14:01
-The unique algorithm that makes OM Heals possible, and how it will impact more fields than coaching…21:00
-What makes a coaching connection either make or break?…28:11
-Why the status quo of the health industry is destined to keep humanity riddled with disease…31:02
-Opportunities and obstacles to change our health and quality of our lives…36:45
-Awe, Synchronicity and Miracles: How to connect with our own inner leader…44:08
-Reflecting daily on the miracles received and expected…52:47
-Jen's best personal practice…58:12
Resources mentioned:
Eliyahu prayer Jennifer mentions
PODCAST
WEBSITES
BOOK
101 Spiritual Tools For Uncertain Times
SOCIAL MEDIA