Let it Go, and Let it Flow: Time-Management Advice for Entrepreneurs, Introverts, Creators and More with Jenny Blake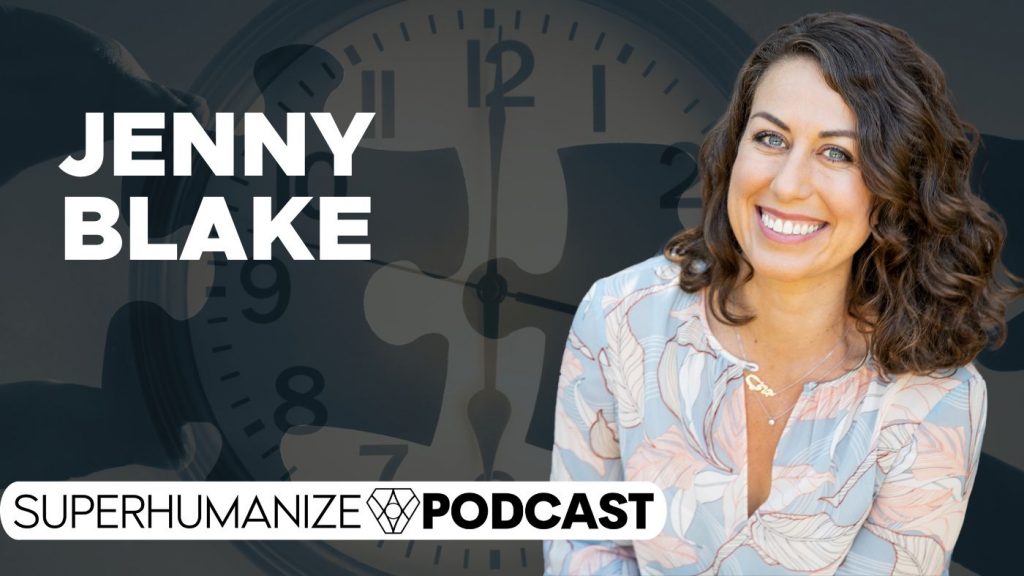 You know the saying, time is money? Time is actually worth much more than that, because time is life force. It is our most valuable currency, so to speak. Wouldn't it be wonderful to have more free time to do the things you love and stress less, while knowing everything is taken care of? This is what today's guest, Jenny Blake will help you achieve.
Jenny is an international speaker, career and business strategist and executive coach with expertise on systems, efficiency and career fluidity in the rapidly evolving knowledge economy, helping leaders, employees and entrepreneurs achieve greater clarity, engagement, fulfillment and impact. Jenny is the author of the award winning book Pivot: The Only Move That Matters Is Your Next One and the co-creator of Google's acclaimed Career Guru coaching program. She is also the host of two podcasts, Free Time for Heart-Based Business Owners and Pivot with Jenny Blake with over one million downloads combined.
In her latest book Free Time: Lose The Busywork, Love Your Business, Jenny teaches us how to free our mind, time and our team from merely being busy to doing our best work, operating efficiently and intuitively so we can live our best life and contribute the best to life. Jenny is fiercely committed to helping people come alive through the pursuit of big ideas. Her superpowers are helping to craft a compelling vision, collaboratively developing strategy and systems with clear measurable outcomes, and incorporating the latest tools and technology. Jenny's heart based principles as well as practical tools are truly life changing, helping us to move from friction to flow.
In this episode with Jenny Blake, you'll discover:
-A leap of faith leaving Google in its heyday to create a brand new business…03:30
-High net-freedom vs. net-growth…07:11
-The importance of free time, and how to create more of it…09:00
-Steps to confront overwhelm via teams, delegating essential tasks, etc…11:05
-How to overcome fear-based thinking and reframing it for good…14:10
-Growing a sense of intuition as a creator and entrepreneur…10:45
-Processes for making major decisions in life or business…23:30
-Using books and podcasts to exponentially build a personal or corporate brand…26:01
-How to find good people to help with our business…30:30
-Challenges running a business as an introvert…32:40
-Marketing with serendipity and "magic"…37:45
-Jenny's best personal practice…43:05
-And much more!
Resources mentioned:
BOOKS
Free Time: Lose The Busywork, Love Your Business
Pivot: The Only Move That Matters Is Your Next One
Superhumanize™ episode with Paul de Gelder
Guest's social handles: