The Power of Faith in a Personal God For Connecting with Your Self and Humanity with Jon Gordon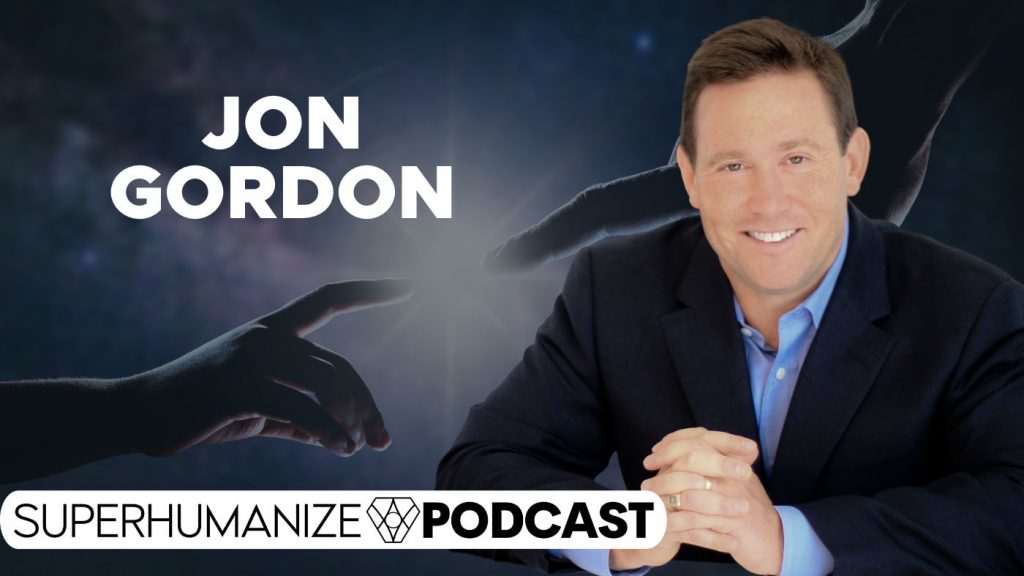 Separation, or rather the illusion of separation is at the root of most everything that ails us on a personal as well as collective level.
How can we achieve a sense of Oneness again and operate from a high state of mind?
According to today's guest Jon Gordon, the voice of separation inside us that talks negatively is much more than just the inner critic.
The battle inside ourselves and whether we listen to that negative voice, or take back our agency and talk constructively to ourselves is directly linked to the oldest battle of all, dark versus light. The turn of this episode's conversation took both Jon and me by surprise. We were both fully prepared to talk about topics such as excellence in leadership and personal growth, for which he is considered an international expert. Instead we went with the flow and took a deep dive on faith, healing the soul and guidance on how to live a complete and fulfilled life from a high state of mind.
Jon Gordon is a bestselling author and one of the most sought after public speakers in the world. His books and talks have inspired millions of readers and audiences around the world and his principles have been successfully deployed by countless Fortune 500 companies, professional and college sports teams, school districts, hospitals and non-profits. Jon is the author of 27 books, including 12 bestsellers such as The Energy Bus, which has sold over 2 million copies, The Carpenter, The Power of Positive Leadership, The Coffee Bean and Stay Positive.
Jon and his tips have been featured on The Today Show, CNN, CNBC, The Golf Channel, Fox and Friends and in numerous magazines and newspapers. His clients include The Los Angeles Dodgers, Campbell's Soup, Dell, Publix, Southwest Airlines, Miami Heat, The Los Angeles Rams, Snapchat, Clemson Football, Northwestern Mutual, West Point Academy and many more.
Jon is a graduate of Cornell University and holds a Masters in Teaching from Emory University. He and his training and consulting company are dedicated to developing positive leaders, organizations and teams.
The following inspirational conversation with Jon will help you to elevate yourself and in the process also positively impact everyone and everything around you.
In this episode with Jon, you'll discover:
-What is the mantra that fuels Jon's passion and purpose?…03:45
-Where does the inner critic come from?…05:11
-When Jon found God, and how this informs his spiritual journey…08:15
-Good vs. evil is the epic narrative of mankind…10:30
-The role faith plays in not feeling separated from humanity while suffering…14:30
-The key to happiness is being attached to God and our fellow human…17:30
-Why people are leaving organized religion in droves…22:05
-Stop looking to the past, focus on healing in the present and the future…26:25
-How to pray effectively…27:30
-Jon's best practices
-And much more…
Resources mentioned:
Guest's social handles: