Extending Healthy Lifespans Using Gene Therapy, Redefining Aging as a Disease, Eugenics vs Genetic Modification and Much More with Liz Parrish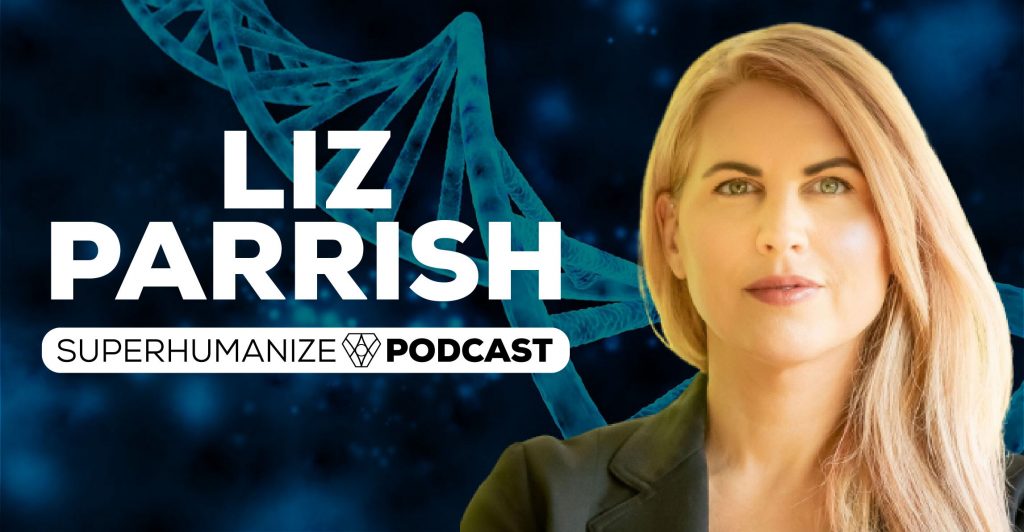 It's an age old dream of humanity to find the fountain of youth, to stop aging, to stop disease. And we may very well be on our way to making this dream a reality. We're currently witnessing the Dawn of a new age of technologies that will change our lives forever, and that will drastically extend human lifespan and health span with gene therapy.
My guest today is Liz Parrish, the founder and CEO of BioViva Science, the biotechnology company researching treatments to slow the aging process in humans. BioViva is committed to extending healthy lifespans using gene therapy.
Liz is known as the woman who wants to genetically engineer you. She's a humanitarian, entrepreneur, author, innovator, and a leading voice for genetic cures.
In my conversation with Liz, you'll hear:
02:35 How Liz's son's disease became the inciting incident that catapulted her into the world of biotechnology
05:39 How Liz became Patient Zero in her experiment to fight aging with the first genetic test to see if the hallmarks of aging could get reversed
12:35 Liz' definition of aging and why some people stay healthy for all their lives while others get ill
17:57 The mission of BioViva Science
20:28 Redefining aging as a disease
22:05 Eugenics vs Genetic Modification and how gene therapy can help us face global climate change, space travel, and extend our lifespan
24:22 On maximizing the potential of Self and time being the greatest most valuable currency
26:10 Biological freedom: should gene therapy be a fundamental human right?
29:17 Gene therapy and its application in vaccines
32:46 How to make sure these novel therapies do not divide society further into haves and have nots.
37:50 The future is about adaptability: why technology and engineering plants is important
41:50 Cultured meat: an exciting new technology and solution to the unsustainable animal agriculture
47:02 Gene therapy: the most exciting things happening now, which ones hold the most promise and what Liz predicts for the next ten years
52:10 Liz's practices, anti aging regimen and recommendations
Resources mentioned:
Twitter: @ParrishLiz