Unleashing Emotional Wellness, Peak Physical Performance and Becoming a Catalyst for Change Through Veganism with Maxime Sigouin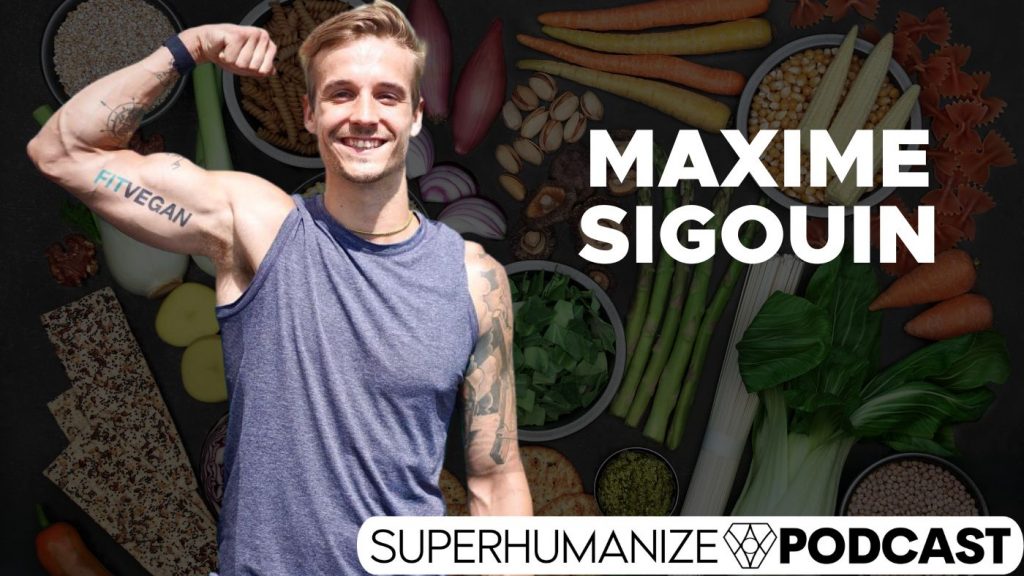 Hello, Superhumans! Today, we journey into the heart of transformation, resilience, and the powerful synergy of fitness and veganism. Our guest is Maxime Sigouin, the inspiring force behind the Fit Vegan movement.
Imagine this: $34.37 in the bank, a mounting debt of over 60 grand, credit cards exhausted funding cancer treatments, the looming loss of an apartment, and the responsibility of feeding your loved one battling cancer with the purest of foods. Many would crumble under such pressure, but not Maxime. From this crucible of adversity, he emerged to not only transcend his circumstances but to also inspire and transform the lives of countless others. Today, he stands before us, having built a 7-figure business and a life full of passion.
His personal journey is a testament to the idea that when determination meets purpose, miracles happen. This episode delves deep into the heart of Maxime's philosophy, uncovering the secrets behind achieving a fit vegan lifestyle, debunking myths, and understanding how our dietary choices influence our overall health, fitness, and mental well-being.
Please join this conversation about transcending from the brink of despair to the pinnacle of success, all while championing a mission driven by personal loss, love, and an unwavering commitment to a healthier world.
So, whether you're a dedicated vegan, a fitness enthusiast, or someone simply seeking inspiration on how to surmount life's challenges, this episode is for you! It is about our power of creating a transformative journey.
In this episode with Maxime, you'll discover:
-What inspired Maxime to delve into veganism after a childhood living on a farm…02:30
-Proving you can live any lifestyle you want on a plant-based lifestyle…08:15
-What it means to Maxime to be known as the Fit Vegan…10:30
-What were the biggest challenges transitioning to a vegan diet…16:00
-Supplements and dietary diversity for a healthy microbiome and environment…20:40
-A bit of short-term expense can save you financially from the costs of a poor diet…28:00
-Major discoveries while caring for a loved one suffering from cancer…31:00
-You must rebalance the body, not just root out a disease…35:30
-Address emotional trauma and link to physical ailments…39:00
-Common issues people come to Maxime with…43:05
-Key lessons Maxime has learned interviewing 200+ expert guests on his podcast…46:00
-Maxime's entrepreneurial vision to impact 10k people…49:30
-Maxime's best personal practices…52:00
-And much more!
Resources mentioned:
Superhumanize episode with Paul DeGelder
Guest's social handles:
{{subscribe-to-the-podcast}}