Rabbi Mordecai Finley On Divine Breakage to Find Our Life's Work, Why Precision in Language is the First Step to Salvation, Letting Go of Tribalism And Why Repressing Our Souls is the Root Cause of Our Misery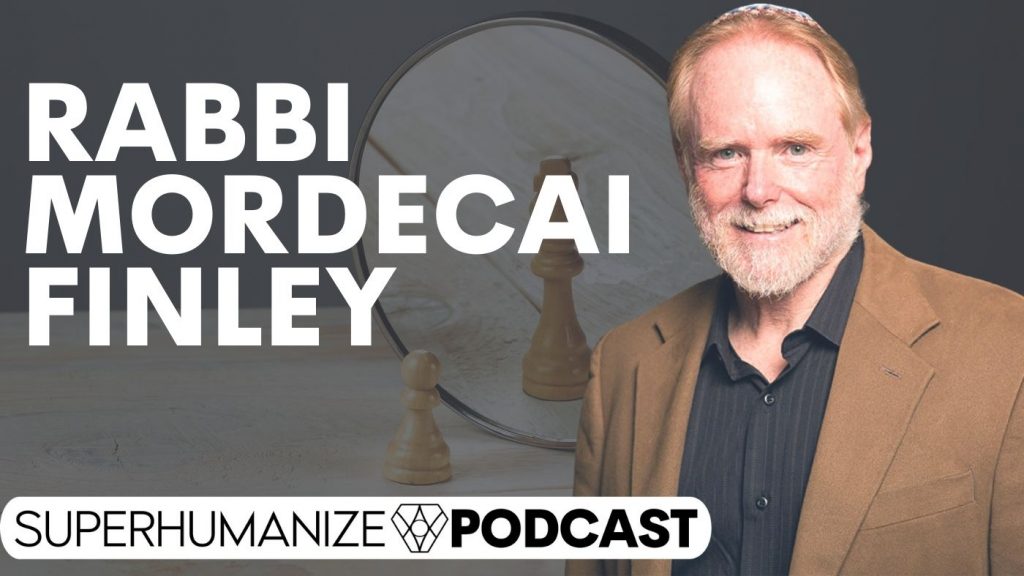 We are currently going through a spiritual crisis. We live in a time that is dominated by a materialistic and mechanistic world view.
In our current culture consumption is prized more than compassion, power is valued more than peace and status is deemed more important than connection to spirit. We witness the results of this every day in the wrecking of our own wellbeing and of the planet.
How can we find a way out of the crisis? It starts with ourselves. It starts within. It starts with the examination of who we truly are and with the evolution of our hearts. And my guest today is a man who has dedicated his life to spiritual growth and healing. Rabbi Mordecai Finley is the co-founder of Ohr Ha Torah Synagogue in Los Angeles. He holds a doctorate in Religion and Social Ethics, he is a historian, a philosopher and a spiritual psychologist. He is also a United States Marine Corps veteran, the founder and former President of the Academy for Jewish Religion and the world's only rabbi with a black belt in jiu-jitsu. His teachings are informed by his full and eclectic life and by the many schools and traditions he studied, amongst them the ancient wisdom of the Kabbalah, Stoicism and Neo-Platonism, the principles of Carl Gustav Jung and a range of modern psychological schools of thought such as William Glasser, Albert Ellis and Byron Katie.
Rabbi Finley's mission is to serve the greater good of all, sharing his wisdom about the truths about the human condition. And today he generously shares this wisdom with us.
In this episode, you'll discover:
-What it means to "examine" our life…03:30
-Rabbi Finley's take on the ego and the self…08:55
-How we know when we're run by a negative ego state…12:15
-How Rabbi Finley describes his counseling model…14:40
-How to break through unhealthy cycles of the mind…18:40
-How high school keeps young people in an immature mindset…22:50
-Similarities between Compton and the Marine Corps in curbing the ego…27:30
-How martial arts informs Rabbi Finley's ministry as a rabbi…31:55
-Repression of our souls is the root cause of our misery…35:20
-Things are so bad today…compared to what?…40:24
-How praying to bring healing to God ultimately brings healing to the self…43:50
-The good rabbi's best practices in life…50:18
-And much more…