Real Men Don't Eat Meat: How Vegan Bad-Ass Patrik Baboumian Became Superhuman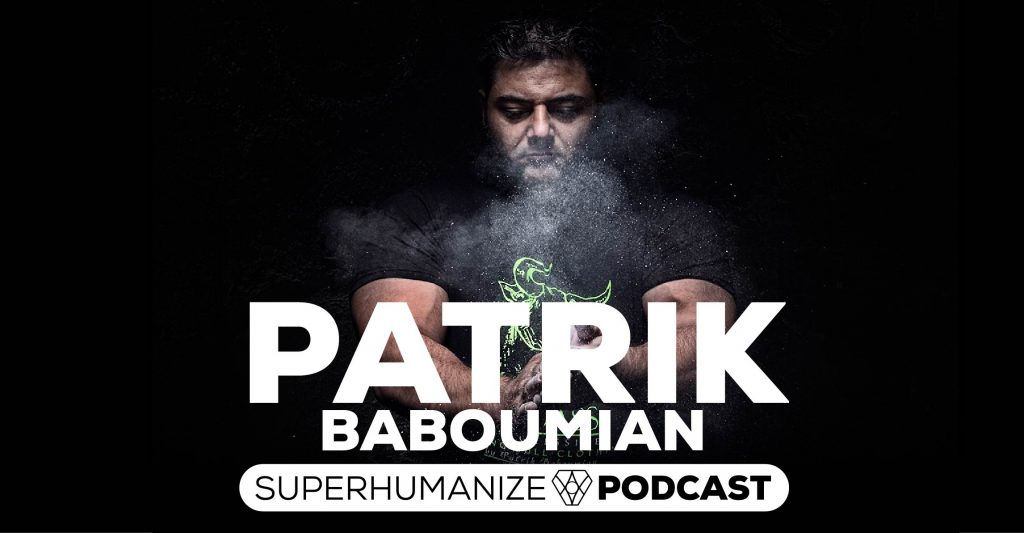 The man I have the pleasure of speaking with today is literally one of the strongest men in the world. But that's not because he's able to single-handedly throw washing machines like you or I throw a pillow, or because he can carry and walk around with the equivalent weight of a 1200 pound horse on his shoulders, or because he pulls half a ton with his neck.
Patrik Baboumian's physical superhuman feats, which have recently been featured in the movie, The Game Changers, are nothing compared to the strength of his compassion. Through his career as a Guinness world-record-breaking athlete, Patrik is setting a massive sign that it's not necessary to eat animal protein to be a real man or a world-class athlete.
I hope the story of Patrik Baboumian, AKA the vegan bad-ass will inspire you and open your mind to the idea that compassion is our greatest strength.
That the choices we make as individuals about what lands on our plates have profound effects on ourselves and our planet.
And to never stop challenging ourselves, to become the best versions we can be.
In my conversation with Patrik, you'll hear:
-Why protein is given too much weight when it comes to nutrition…03:00
-Breaking world records after becoming vegan…11:33
-Preparing mentally for the "all or nothing" moments…15:45
-The effect of veganism on sexual performance…20:00
-What happens to the body when you switch from vegetarian to veganism…23:45
-Patrik's daily meal and training regimen…29:38
-The psychology of eating…34:30
-Patrik's plan to save the world…47:00
-Real men don't actually eat meat…50:22
-The most important elements in Patrik's life to become superhuman…53:53