Sam Bertram On Revolutionizing Farming as We Know It, and Providing a Means for Eradicating Hunger Across the Globe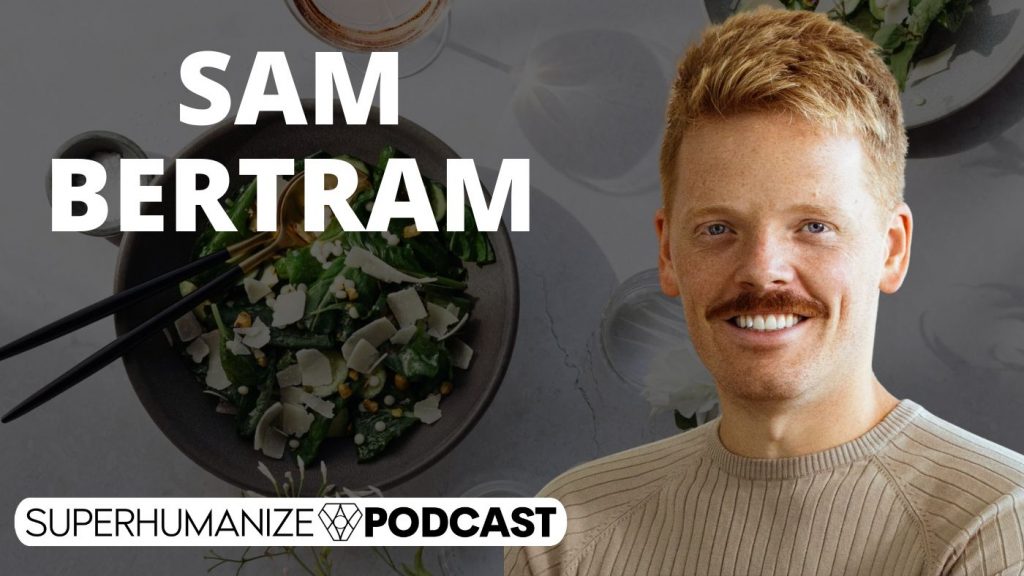 1.1 billion people began this millennium hungry. This is a fact that can either make you despair, or take action
And this is the fact that started today's guest Sam Bertram and his brother on their journey. Together Sam and John set out to unleash the power of plants on human health and find a solution to one of the biggest challenges the human family faces.
Their mission is to fundamentally rethink how plants are grown, utilized and optimized by technology and science to maximize the natural capabilities of plants to sustain and optimize human health.
Samuel Bertram is Co-Founder at One Point One, which is revolutionizing vertical farming by building the most technologically advanced cultivation platform on the planet through innovations in robotics, AI, and plant science. Sam is an entrepreneur with a background in robotics and a passion for health and human wellness. After coming to the United States to play tennis, both Sam and his brother John cofounded OnePointOne, with the desire to nourish the 1.1 billion people that began this millennium malnourished. With their team at OnePointOne they have created the most advanced vertical farming technology in the world. It is with this technology that OnePointOne will nourish and heal humanity through plant-based foods and medicines grown via a global network of automated vertical farms.
These warehouse-based vertical farms that grow plants indoors away from nature's unpredictability and human made disasters could help ease world hunger and solve some of the most pressing supply chain issues in the process.
It is with confidence that Sam says plants can solve today's problems and tomorrow's greatest challenges. And he will share with us how in the following conversation.
In this episode with Sam Bertram, you'll discover:
-What is 1.1, and what does it stand for?…03:44
-Overcoming overwhelm when confronted with big issues, and having a mind to take action….05:45
-Developing a sophisticated indoor farming system that can help eradicate hunger across the globe…09:30
-Logistical considerations and difficulties in building this new product…14:50
-The essential elements of AI-based farming…18:15
-Why the term "organic" is often misleading in mainstream marketing…22:50
-How Sam's ideas have inspired others and raised significant funds for the cause…27:30
-Why Willo is the future of personalized nutrition…33:56
-Personal liberty as it pertains to food choices…38:30
-Sam's plant based nutrition…42:10
-Sam's best personal practice…46:12
-And much more!
Resources mentioned:
Connect with Sam on LinkedIn
One Point One website
Willo website