Conquer Your Own Personal Mt. Everest with Cancer Survivor and Renowned Climber Sean Swarner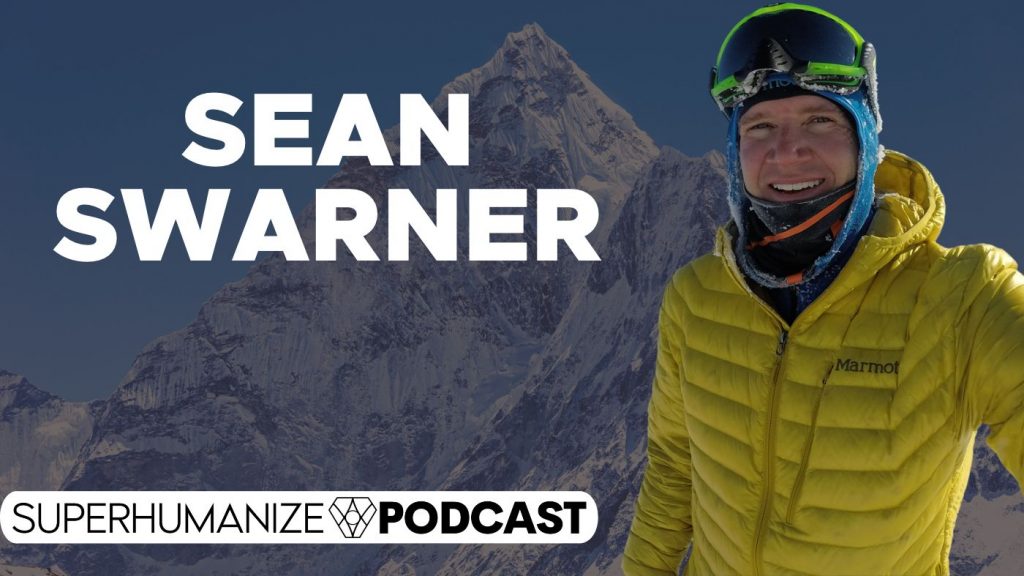 When we face seemingly insurmountable obstacles in life, how do we keep going? Our guest today is a true Superhuman, whose incredible story may inspire us all. With only one functioning lung, a prognosis of fourteen days to live, and being in a medically-induced coma for a year, Sean Swarner is the first cancer survivor to stand on top of the world… Mt. Everest. Sean has broken through everything we were told about human limitations and redefined the way the world views success.
Sean was diagnosed with two deadly, different, and unrelated forms of cancer, once at the age of thirteen and again at the age of sixteen. After an incredibly poor prognosis and being read his last rites, Sean astonished the medical community when he survived both diseases. He realized that after defeating cancer twice, no challenge would ever be too great and no peak too high.
As the first cancer survivor to scale Mount Everest, Sean decided to continue climbing and has since topped the highest peaks in Africa, Europe, South America, Australia, Antarctica, and North America, thus completing the "7-Summits". Upon skiing to both the South and the North Poles, Sean completed the Explorer's Grand Slam. With the completion of the Ironman World Championship in Hawaii, Sean is the only person in history to accomplish these superhuman feats.
Sean continues to defy the odds, test his own endurance and inspire and motivate people around the world, sharing his message of hope. Sean also serves as a source of inspiration as the founder of the non-profit organization, The CancerClimber Association, the protagonist of the documentary True North, as well as a motivational speaker around the globe and as the author of the books Keep Climbing: How I Beat Cancer and Reached the Top of the World and Being Unstoppable: Conquering Your Everest.
In this episode with Sean, you'll discover:
-Dealing with catastrophic health news at a very young age…03:30
-A second cancer diagnosis while following up on the first!…10:05
-How these two diagnoses affected Sean's inner resilience….13:15
-How Mt. Everest became Sean's foundation for taking control of his future…16:20
-How the "world's best bad luck" was pivotal to Sean's ultimate success in scaling Everest…22:10
-Adopting a mindset of viewing opportunities, not obstacles…28:10
-Empowerment is superior to "inspiration"…30:15
-Sean's best personal practice…34:30
-And much more!
Resources mentioned:
The Cancer Climber Association
BOOKS
DOCUMENTARY
True North: The Sean Swarner Story
Guest's social handles: