Wade Lightheart On Building the Body From the Inside Out, The Warning Sign You're Ignoring for Your GI System, Enzymes for Recovery and More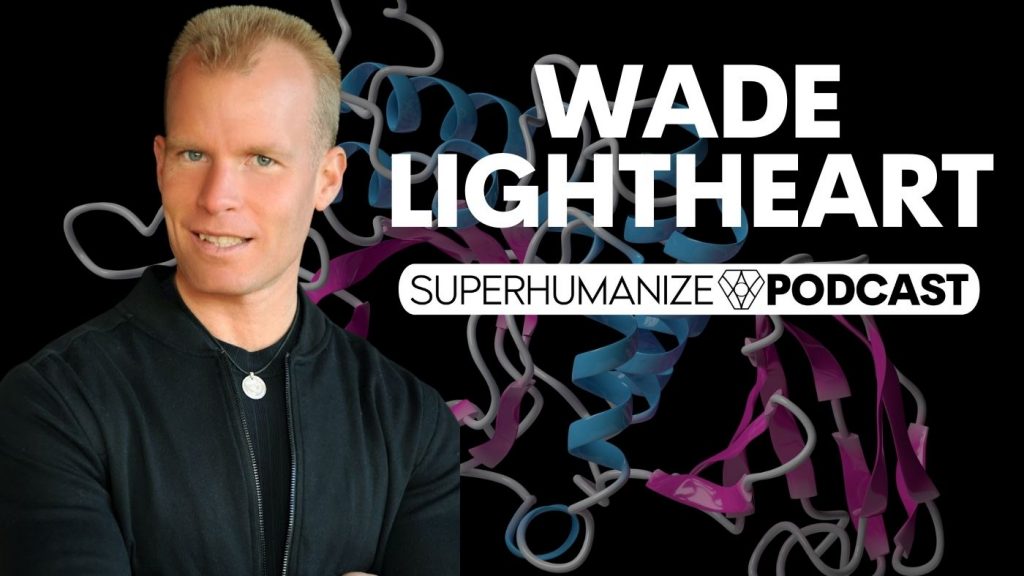 Did you know that over 12% of emergency room hospital visits are related to gastrointestinal disorders? Recent research suggests digestion issues affect over 100 million people per day in the United States alone. And many of these people are using over-the-counter or prescription medications to combat the distress, pain and social embarrassment related to digestive problems.
Unfortunately, many of the common treatments and prescriptions are actually compounding digestive dysfunction with unintended complications, over time treating symptoms, but not the root cause. Digestive health information, digestive health diets, and products are some of the fastest growing trends in the health high performance industry.
And today I'm talking to Wade Lightheart. He is an author, athlete and nutritionist and specializes on fixing digestion. Wade is a three time Canadian national all natural bodybuilding champion who competed as a vegetarian, a former Mr. Universe competitor, and host of a really cool podcast, Awesome Health.
He majored in Sports Science at the University of New Brunswick and has authored many books on health, nutrition, and exercise, which have sold in over 80 countries. Wade also serves as an advisor to the American Anti-Cancer Institute. He is the Co-Founder and President at BiOptimizers, a digestive and health optimization company.
In my conversation with Wade, you'll discover:
-Wade's background, and what got him interested in GI issues…02:45
-Building the body from the inside out…07:00
-How to develop a mindset that will allow for success in your health and life…10:15
-Three components to healthy digestion…16:45
-About the probiotic produced by BiOptimizers and why they only use one strain…23:15
-Why we need enzymes to assist with digestion…28:42
-How to know when to use which enzymes…33:45
-The biggest mistakes people make when using digestive enzymes…35:36
-How to use enzymes for recovery and while fasting…41:25
-What warning signs of bad digestion might we be ignoring?…43:02
-The most underestimated element of fixing the digestive system…48:03
-How to build and maintain muscle on a low-protein, vegetarian diet…49:45
-Wade's practices…50:55
-And much more!
Resources mentioned:
-BiOptimizers social media
–The Hero's Journey by Joseph Campbell