Surviving the Coronapacolypse, Are Covid Vaccines Safe, The Link Between Vitamin D and Staving off Viruses, and More with Dr. Roger Seheult!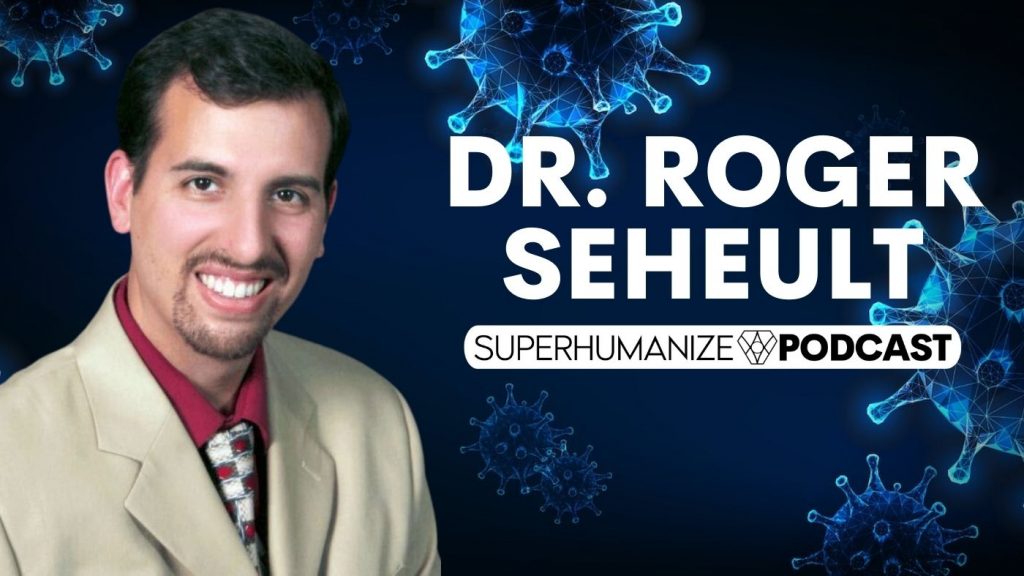 COVID-19 has shaken the world for over a year now, affecting millions in a devastating way and impacting the entire human family in ways we could not have fathomed before all this started. For many of us, this is the biggest crisis we have faced in our lifetimes. In a world that seems completely uncertain, we feel out of balance, vulnerable and suffer from anxiety and fear. I want to invite you all to get back into balance and remind you that you can take control of your health and boost your immune system and wellbeing. And my guest today will talk about exactly that, how we can boost our immune system to combat COVID-19.
Dr. Roger Seheult is a multidisciplinary medical doctor, as well as the co-founder of MedCram, a medical education platform with the mission to demistify medical concepts for people worldwide. Dr. Seheult is currently an Associate Clinical Professor at the University of California, Riverside School of Medicine and an Assistant Clinical Professor at the School of Medicine and Allied Health at Loma Linda University.
He is quadruple board-certified in Internal Medicine, Pulmonary Diseases, Critical Care Medicine and Sleep Medicine through the American Board of Internal Medicine.
His current practice is in Banning, California where he is a critical care physician, pulmonologist, and sleep physician at Beaver Medical Group. He was formerly the Director for Intensive Care Services at San Gorgonio Memorial Hospital. He lectures routinely across the country at conferences and for medical, PA, and RT societies. In his pulmonary and critical care work, Dr. Roger takes care of patients in the hospital, many of whom suffer from COVID-19.
As a clinician and physician, Dr. Roger is constantly learning about all aspects of the virus in order to give the best care and treatment possible to his patients.
In my conversation with Dr. Seheult you'll hear:
03:10 The different phases of COVID-19
06:42 The innate immune system, the connection between Vitamin D deficiency and COVID-19
14:05 Getting Vitamin D naturally vs. supplements
17:45 Not all Vitamin D's are equal. What should I take?
19:45 Link between COVID-19 positivity and Vitamin D
22:00 Megadosing Vitamin D
24:45 Quercetin & zinc studies
28:09 Cytokine storm inhibitors
29:40 Herbs, compounds and contrast therapy to boost the immune system
36:46 Contrast therapy and its effects on the body
41:23 The Spanish Flu: looking at remedies that were successfuly applied then and how we can implement them today
47:25 The importance of early intervention and clean nutrition
57:45 What long-haul COVID patients can do to help alleviate their symptoms
1:03:00 Dr. Seheult's personal experience with COVID-19 vaccinations and side effects
1:09:15 The latest research and treatments and why it is important to look at the different factors impacting international data
1:16:22 Trials around diet and lifestyle
1:20:00 Dr. Seheult's practices
Resources mentioned: